Welcome to Kenya, the greatest wildlife watching destination on earth.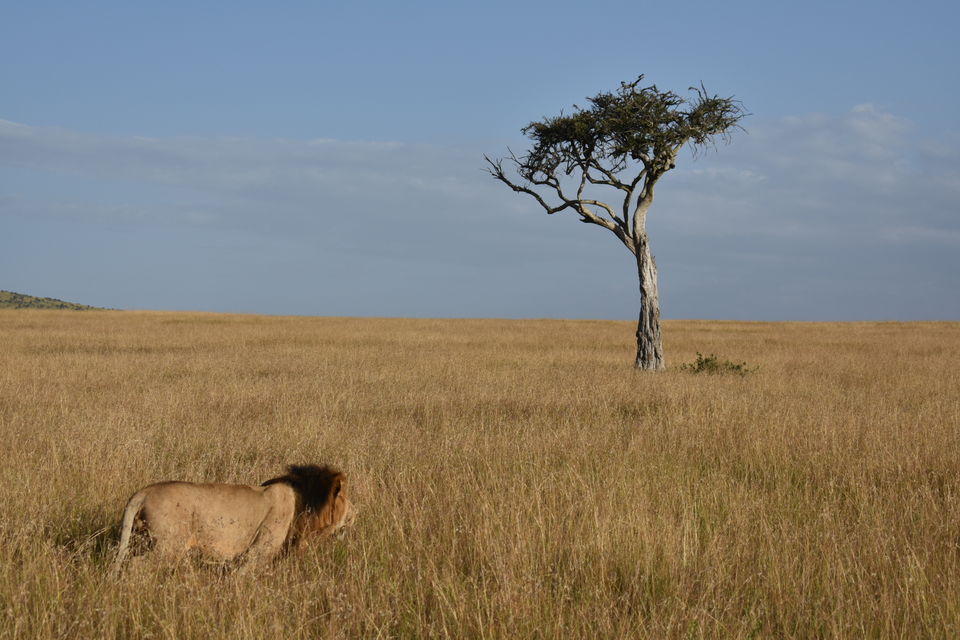 It is hard to choose my favourite wildlife encounter in Kenya. Most of the time, I zero down on the
 

Wildebeest Migration in Maasai Mara I witnessed the greatest natural spectacle on earth. Then suddenly, my mind sways to picture perfect view at

 

Amboseli National Park; herds of African Elephants (easily in 100s) with a spectacular backdrop of the snowy peak of Africa's highest Mt. Kilimanjaro. At that moment, I remember how sailing in a wooden boat right next to mighty hippos in

 

Lake Naivasha

 

sent shivers down my spine. You know what? I give up. I loved every single bit of Kenya!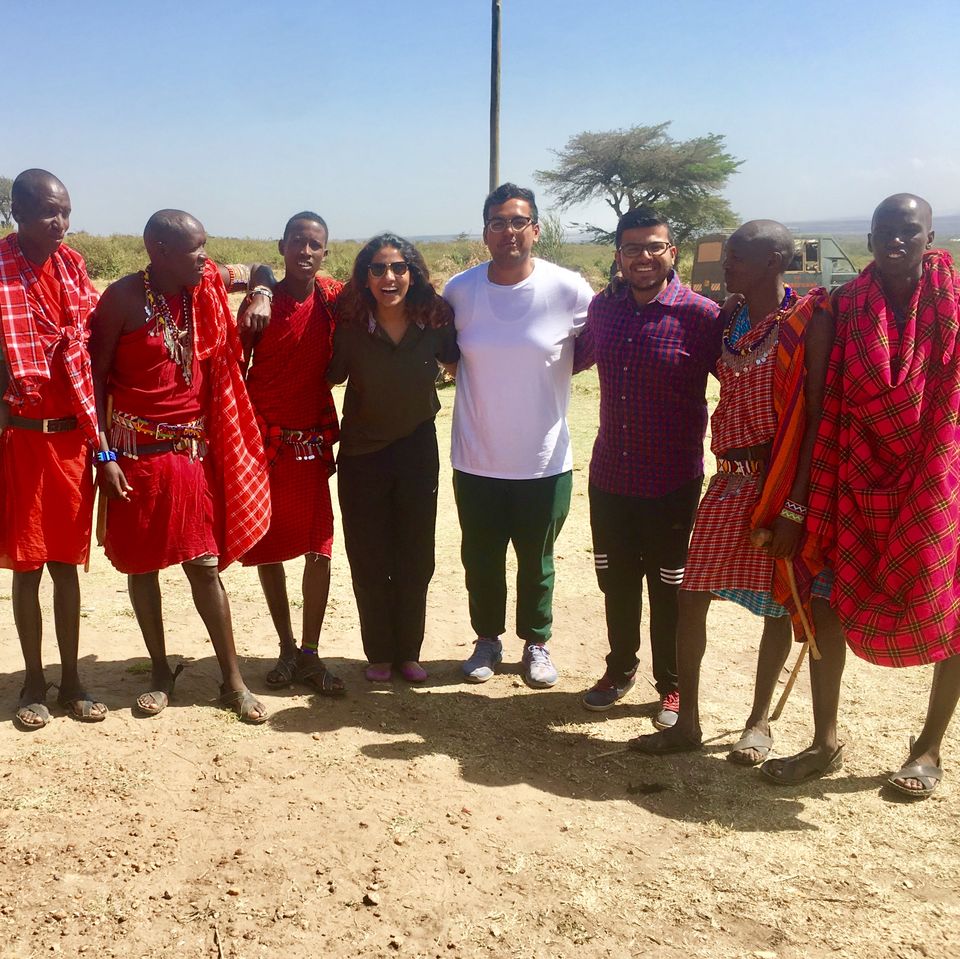 How to plan
An ideal itinerary in Kenya should let you explore and appreciate the diversity in wildlife here. So, if your next holiday destination is Kenya, look no further, research no more, just read below for the ultimate safari fix.
Nairobi (2 Nights)
 

– for unique animal encounters, shopping and nightlife
Masai Mara (2 Nights)
 

– for the wildebeest migration and the 'BIG 5'
Naivasha (2 Nights)
 

– for cycling amidst zebras and giraffes and sailing with hippos
Nakuru (1 Night)– for chasing the elusive black rhinos
(1 KES = 0.7 INR)
Day 1: Nairobi
In spite of being a metropolis with a not-to-miss nightlife scene, Nairobi, to the surprise of many has wildlife experiences not found anywhere else in the country.
Start your day at
 

David Shedrick Elephant Orphanage

 

(opens daily from 11 to 12, Entry: KES 500) to see the baby elephants being fed by giant milk bottles and know more about their conservation.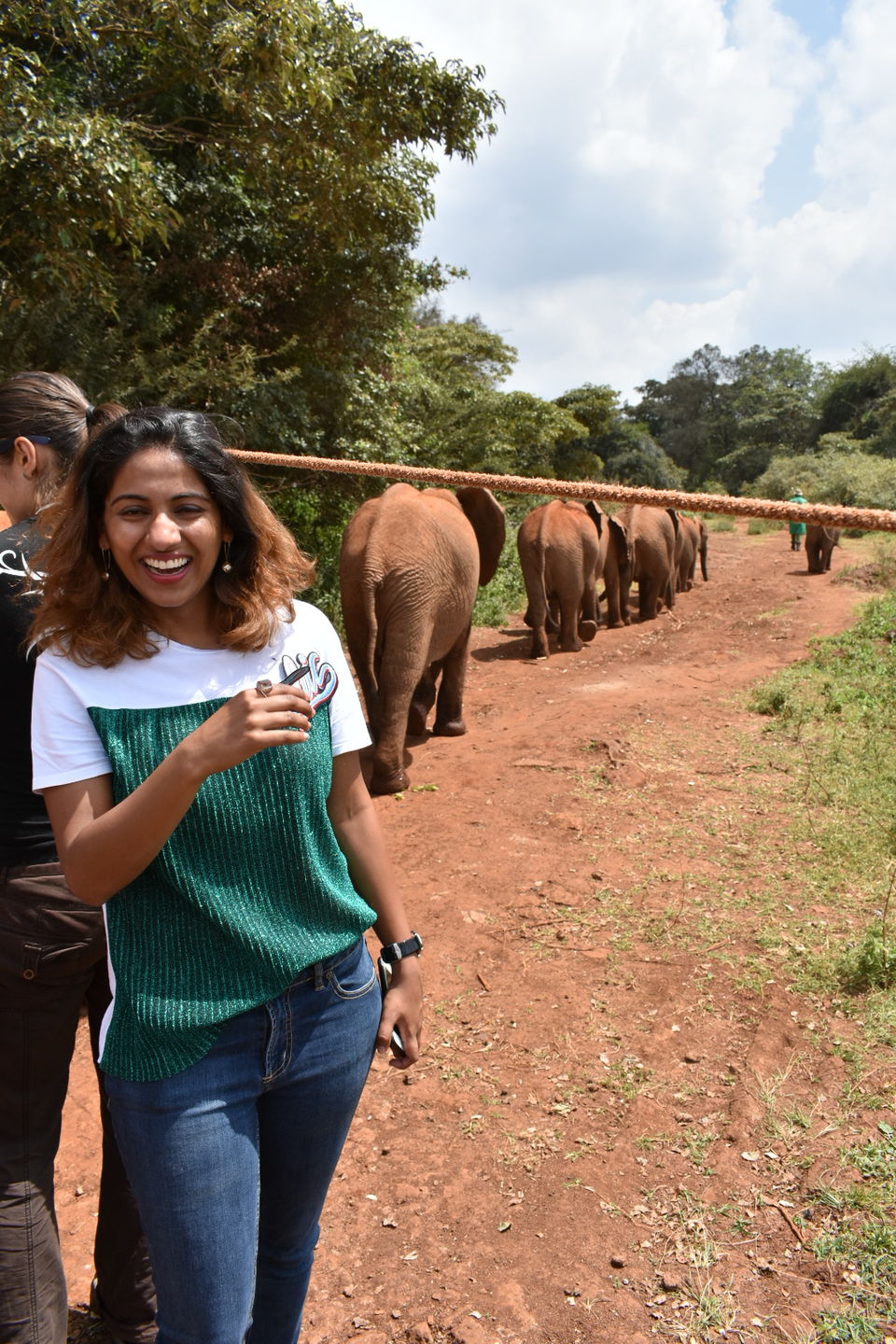 The
 

Giraffe Centre

 

(Entry KES 1000) next door lets you get 'close' to the endangered Rothschild giraffes. Feed them, caress them, hug them but make sure you have their feed in your hands or get ready for a headbutt. Look for Ed, he is the tallest and the friendliest of them all.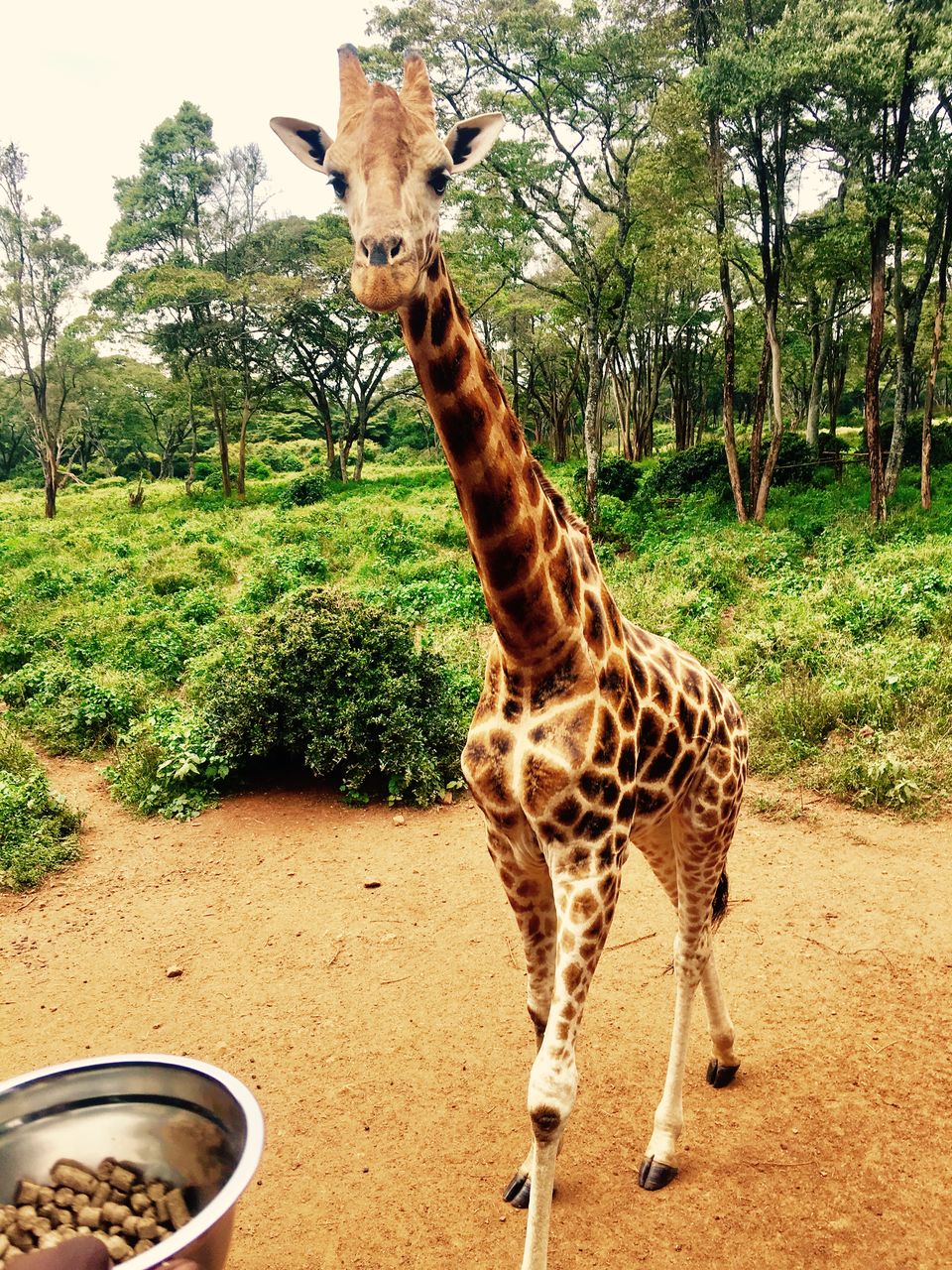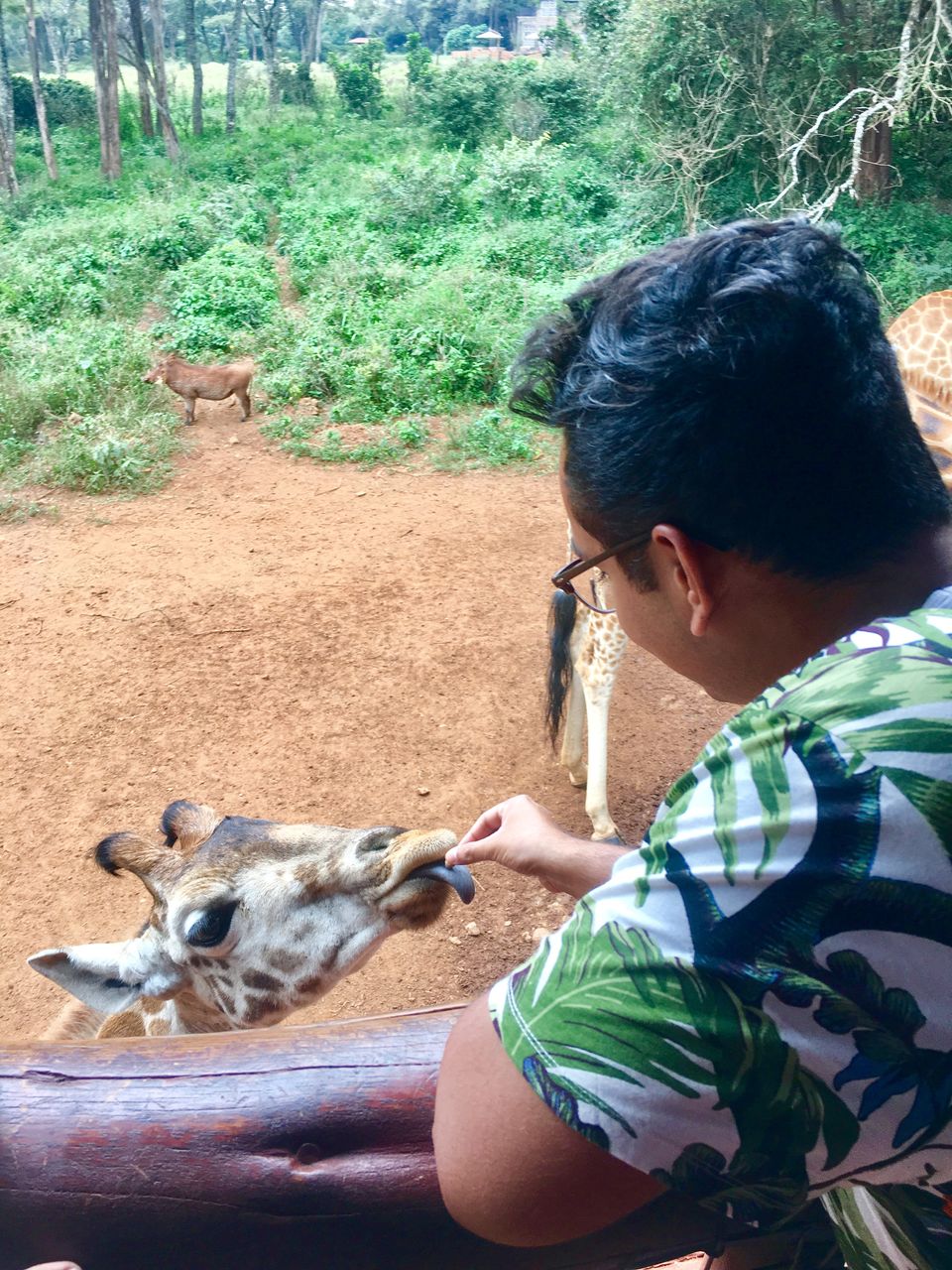 If you are in the mood for some history, head to the
 

Nairobi National Museum

 

which has some excellent cultural and natural-history exhibits. Those in love of our reptile friends must visit the

 

Snake Park

 

in the same campus.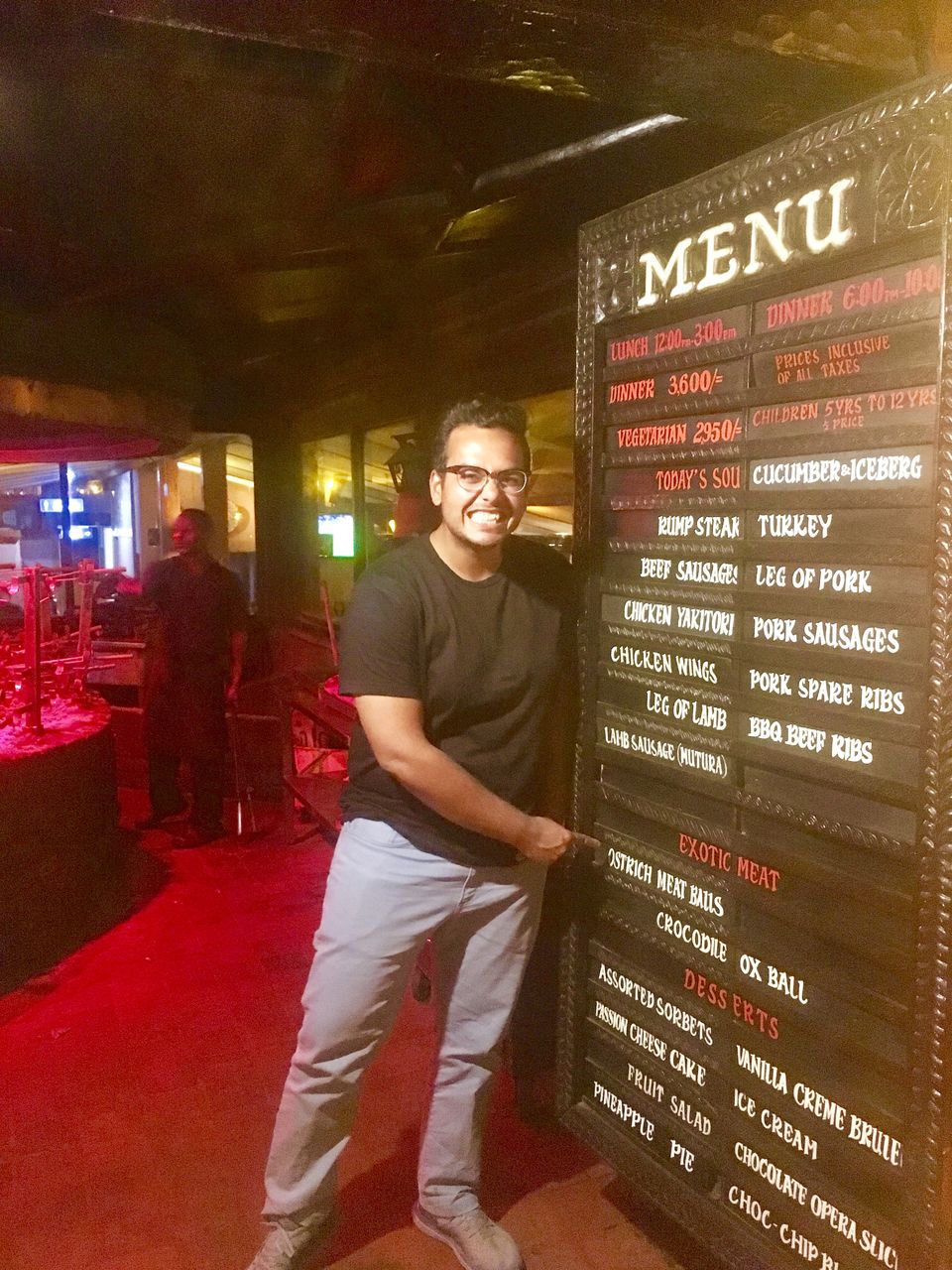 Eating at the
 

Carnivore restaurant

 

is an experience you cannot miss! Apart from pork, chicken and turkey, they also serve exotic crocodile and ostrich meat. Take their all-you-can-eat buffet at KES 3600 for a culinary experience to remember. My, oh, my, I never knew the ostrich was so tasty and the croc so soft!
It might come as a surprise, but Nairobi is the
 

party capital

 

of East Africa and the Westlands suburbs is the place to be to experience the nightlife of the city.
Head to the rooftop bar
 

Brew Bistro and Lounge

 

after dark for some good views, great music and dancing
Stay: Choose Ibis Styles, located in the posh and safe Westlands area. At KES 7,000, the rooms are functional, a sumptuous breakfast is included and it offers excellent value for money. Their rooftop lounge is the place to be in the city for an evening coffee/beer.
Tip: Avoid walking after 7 pm in Nairobi. Take Uber / Taxify, it is cheap and everywhere.
Day 2: Nairobi > Amboseli > Nairobi
The Amboseli National Park is honestly, in the middle of nowhere! Despite its location, it is a game park not to be missed and is totally worth the 250km drive from Nairobi. Start early from Nairobi to make the most of the 24-hour entry permit to the park.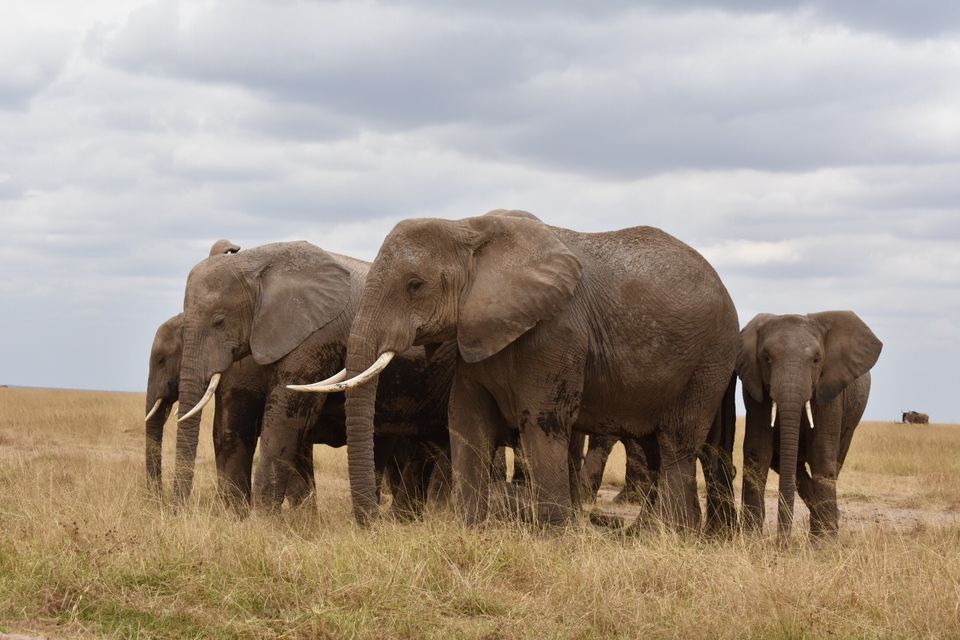 I can go on record and say that, nowhere else in Kenya can you see so many wild elephants in a single frame as in Amboseli. The magnificent views of the mighty Kilimanjaro at the back is simply a cherry on the top.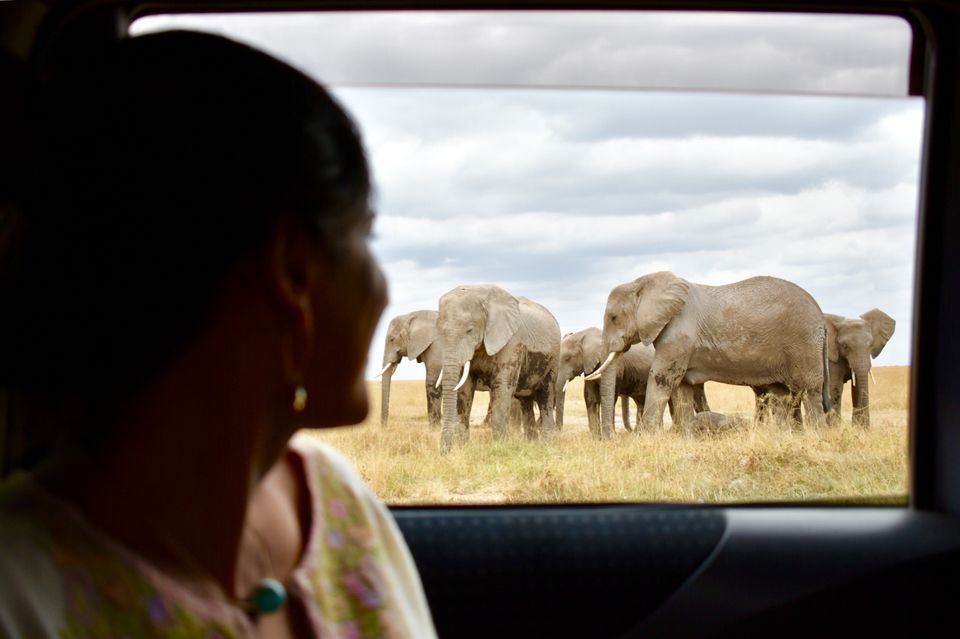 Park entry at $60 / person. Think it is a bit over the top? Brace yourself for some pricey adventures coming your way.
Stay:

 

Ibis Styles, Westlands
Day 3: Nairobi > Maasai Mara
There is no better time to visit the Maasai Mara National Reserve than between end-July and August. This is when millions of wildebeests and zebras migrate to the grasslands in Kenya from Tanzania in search of greener pastures.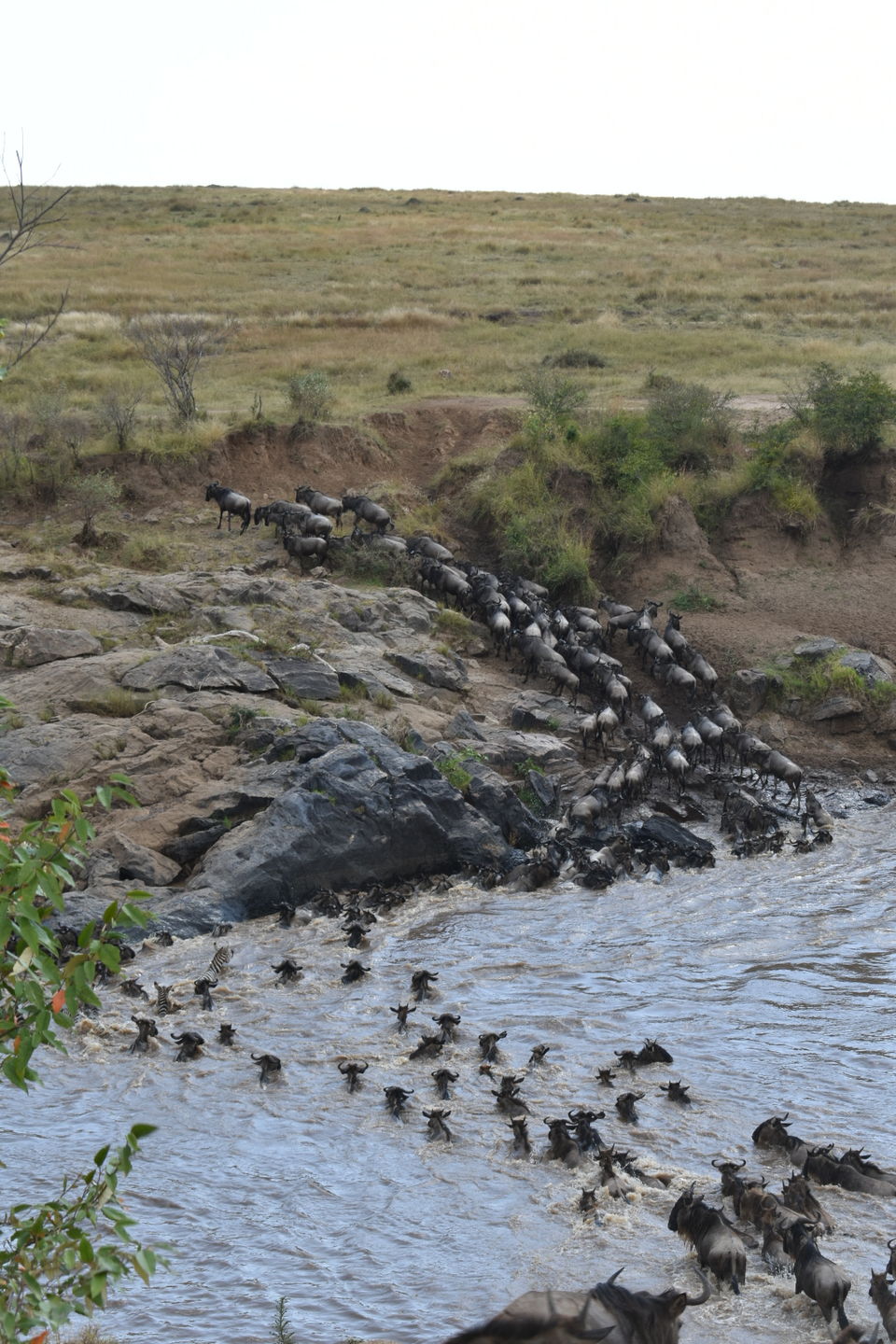 Other than that, Maasai Mara is one of the best reserves to spot the African Big 5 (Elephant, Lion, Leopard, Buffalo and Rhino) all year round.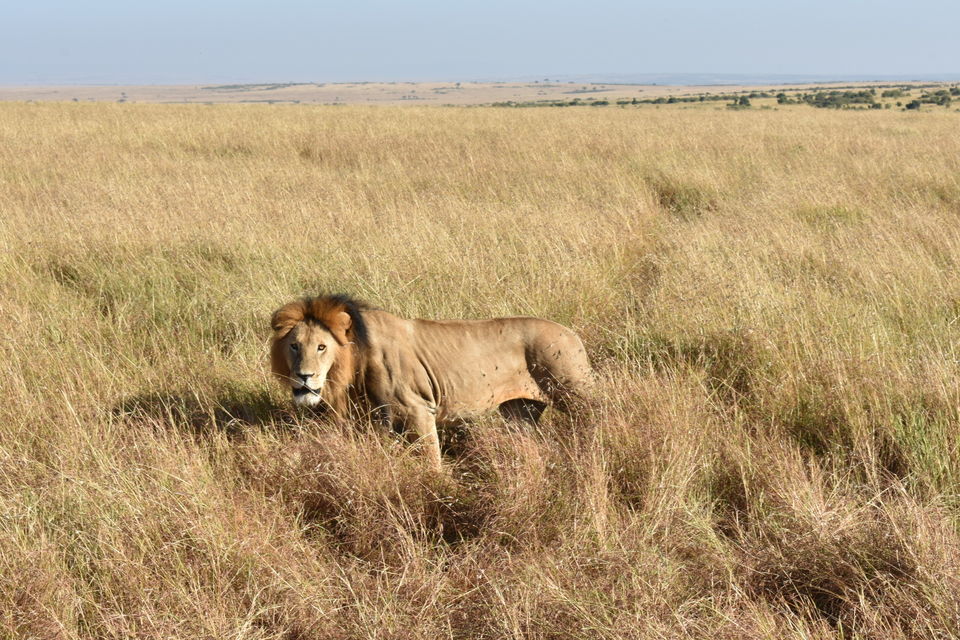 The drive to the reserve takes about 6 hours from Nairobi. We spent the rest of our evening chilling by the campfire, chit-chatting with the Maasai people and prepping up for the full day safari the next day.
Stay:
 

Prices tend to get very steep during the high season here. We chose a Maasai community run camp called Oldarpoi (KES 5,600 /person/night including all 3 meals).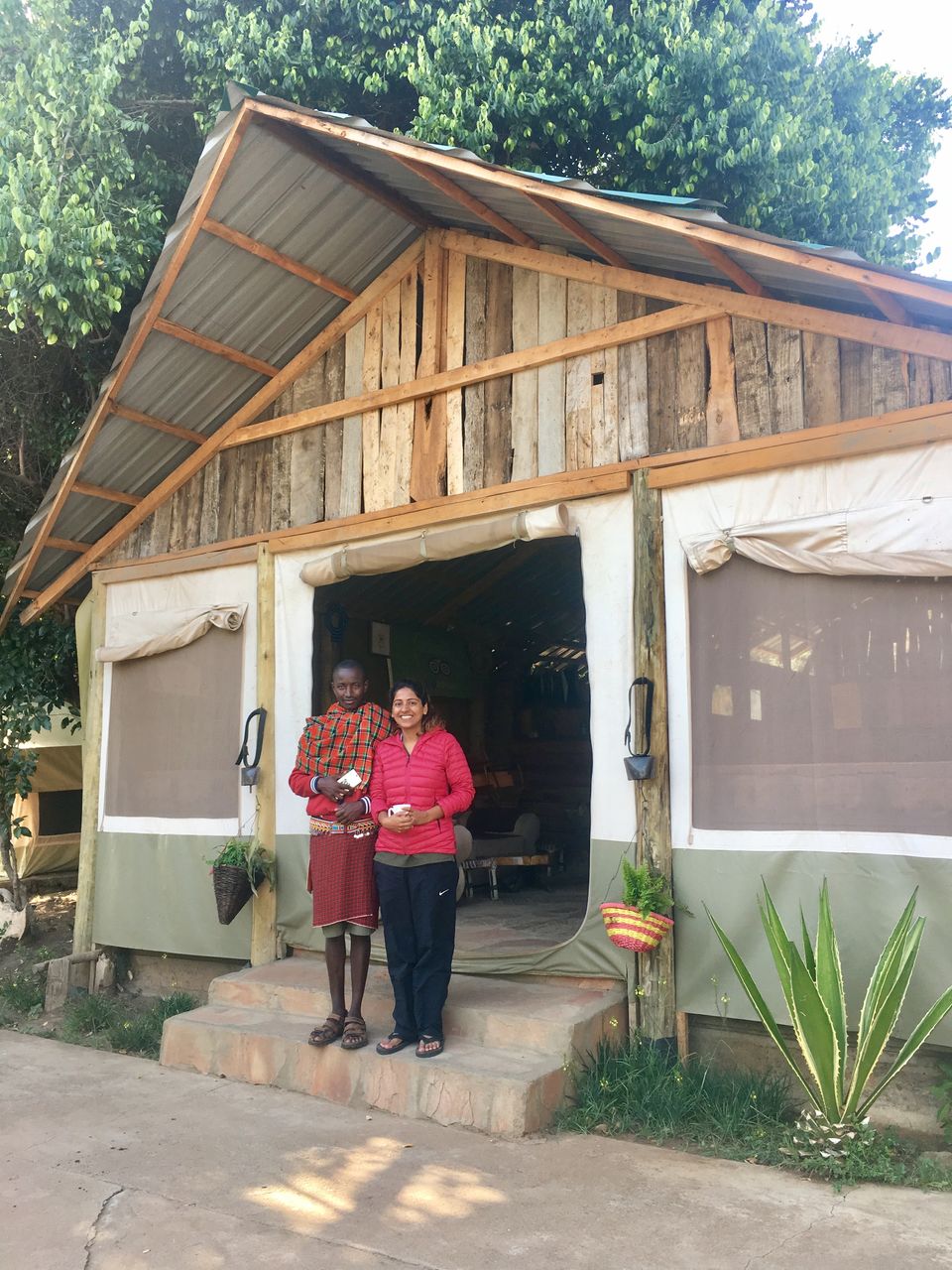 Since the camp was outside the gate, we avoided paying the park entry ($80 / person) twice for a 2- night stay and just had to pay once for our full day safari.
Tip: Book your stay first and then negotiate a safari package with the camp. We got a sweet deal of a full day safari (6 am to 6 pm) at our camp for $210 (for the entire vehicle). This really helped us save tons of money from the tour companies who quoted us ridiculously high rates.
Day 4: Maasai Mara
An early breakfast, a packed lunch and you are all set for a day in the wild.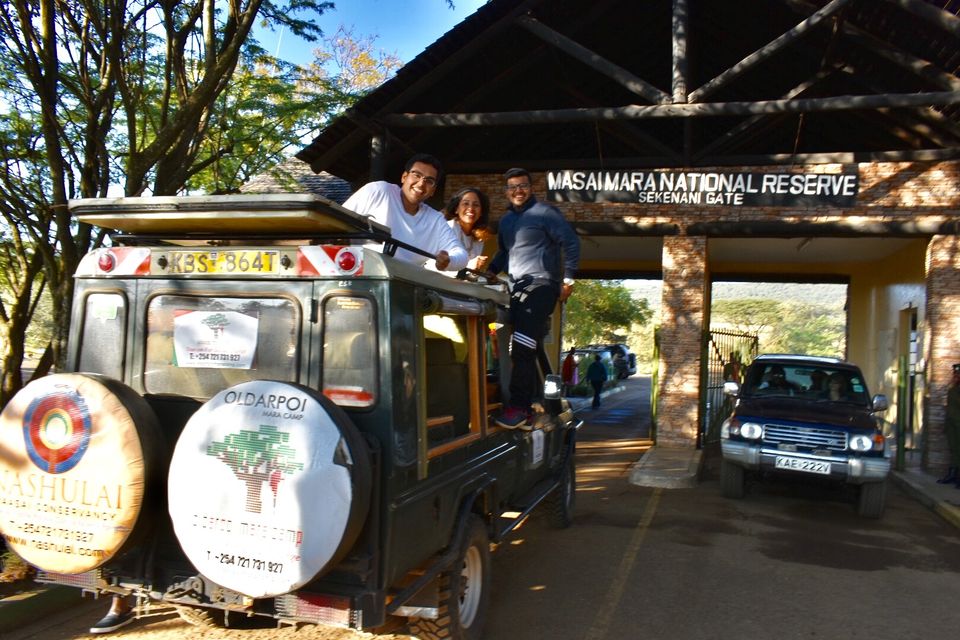 As I was saying, Once the wildebeests are here in the Maasai Mara, their most challenging test is crossing the shallow and tiny Mara river. This is when the scene got the most dramatic and wild.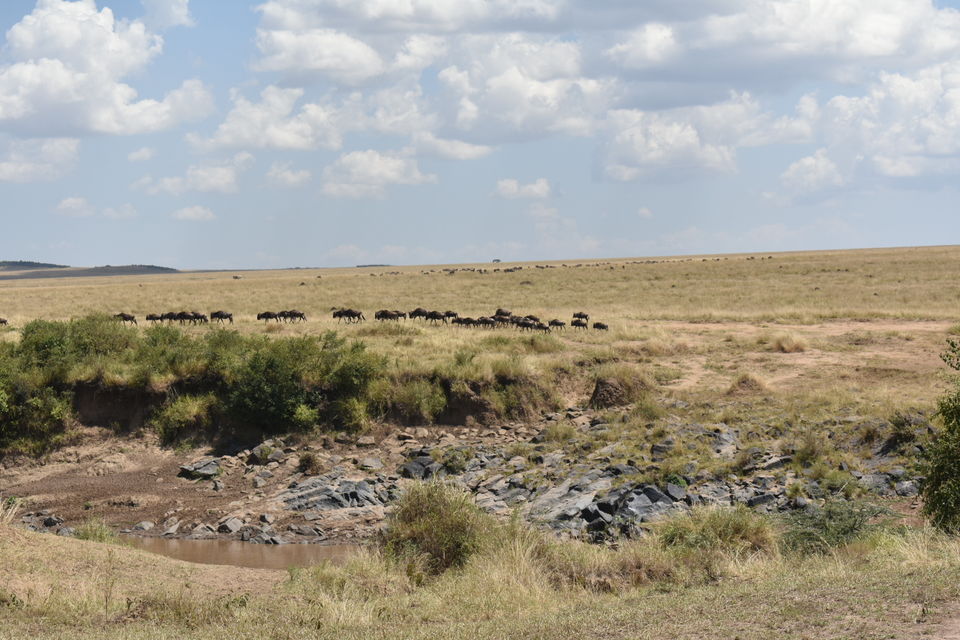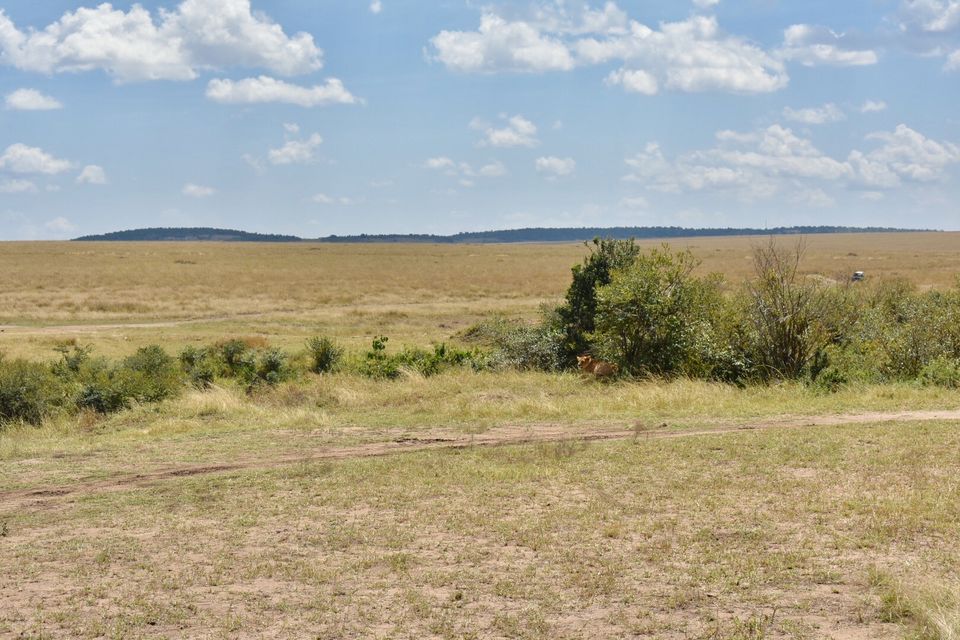 We could see the crocodiles patiently waiting and the lion hiding in the bushes. And a herd of wildebeest approach, there were at least 10,000 of them if not more. The first one comes down to the river and hesitate, they all hesitate. The first one takes a leap of faith and crosses, they all cross.
Many cross, some slip and a few get hunted. We saw a kill, not one but four. The lion got his prey when the wilderbeests are the most vulnerable.
We had an extraordinary day at the reserve, so out of the ordinary that even the guide said that we have been very lucky and that such luck does not come very often. Apart from the front seat view of the drama at river crossings, we saw a lion couple honeymooning, a pride of 20+ lioness, a young leopard dragging its prey up a tree and 3 cheetahs lazing around the bush.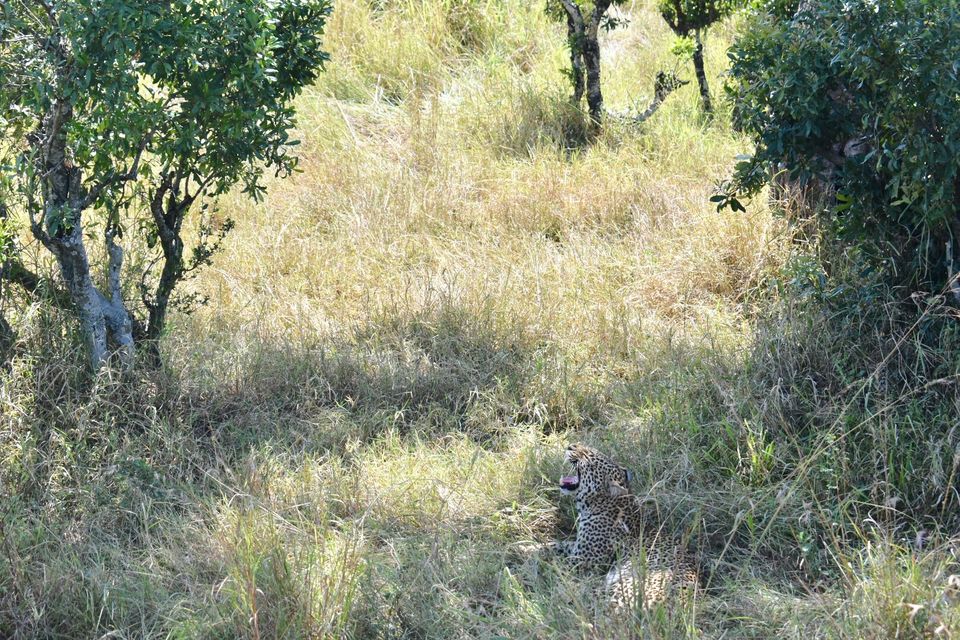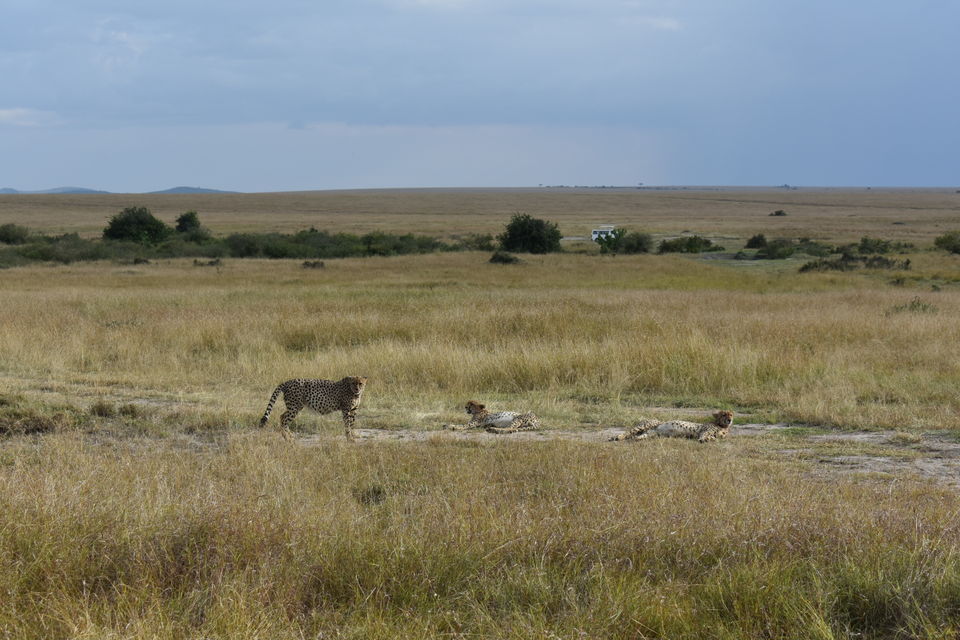 It just doesn't get any better!
Stay: Oldarpoi Mara Camp
Day 5: Masai Mara > Naivasha
The Maasai are the indigenous tribe who call this part of Kenya their home. Visit a Maasai village in the morning to understand their ways of living which are still deeply rooted in tradition. Dance with the men and women as they welcome you. Explore one of the village houses, learn how the Maasai make fire and appreciate their deep dependence on cattle for their livelihood.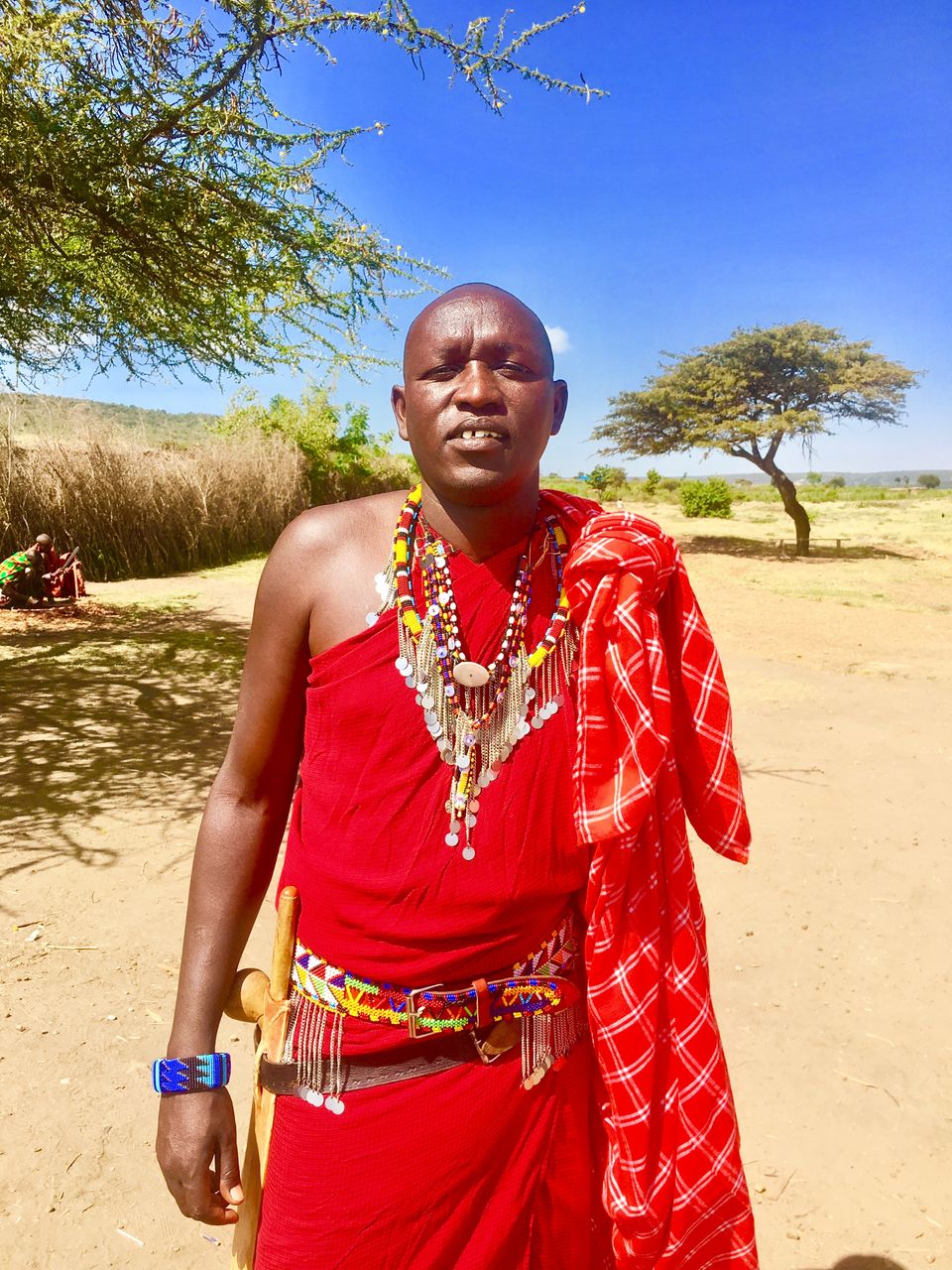 Tip: Instead of booking the village walk through the camp, we went and talked to the village chief on our own. He was happy to welcome us at KES 2000 instead of KES 6000 which the camp had quoted us.
An hour before sunset is a mesmerising time to be in the lake and on a boat. We reached Naivasha and headed straight to the Lake Naivasha. Head to the Karagita public beach and pay no more than KES 1500 for the entire boat for an hour.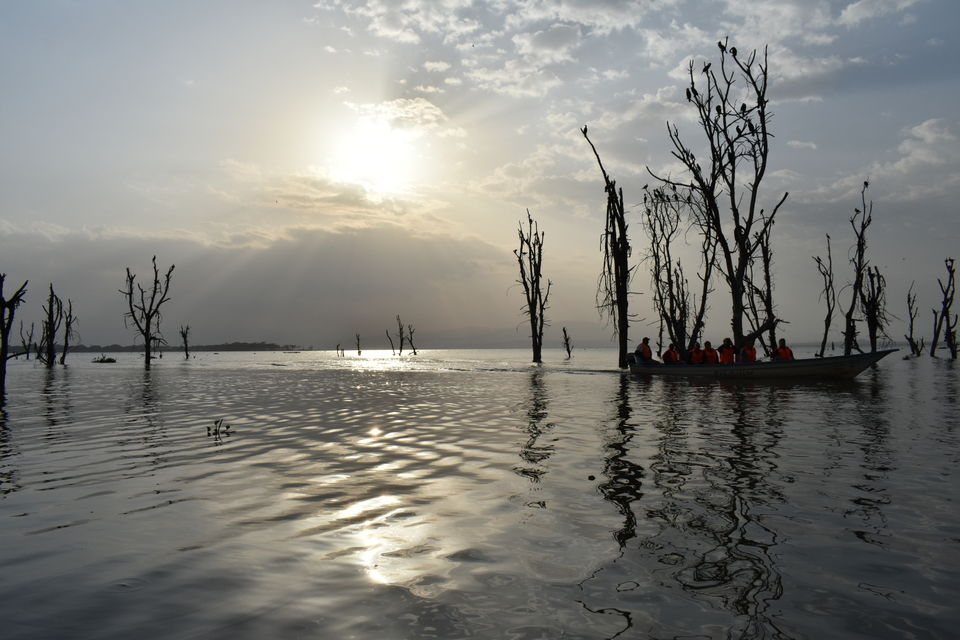 While there is some excellent bird watching opportunities around the lake, the main highlight for me was getting closer to the hippos. It is exciting and scary at the same time. We just prayed and hoped that there is no hippo below our boat!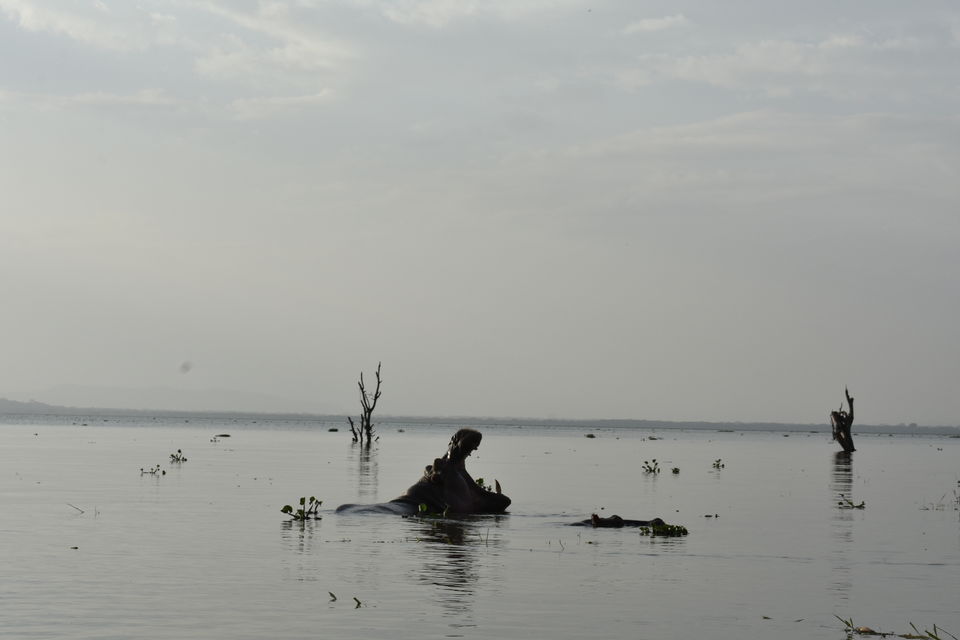 Stay: Jane's Guest House in Naivasha is a lovely B&B at a great price (KES 6000 / night). Their breakfast is the best we had in Kenya and the chef is happy to oblige you with veggie dishes during lunch and dinner.
Day 6: Naivasha > Hell's Gate National Park > Naivasha
Hell's Gate is the only national park in the world which permits cycling and walking amidst the wild animals. While there are no predatory animals in the park, it is an absolute treat cycling with the zebras, giraffes and warthogs. You could see an occasional wild buffalo as well and might want to cycle a little faster then.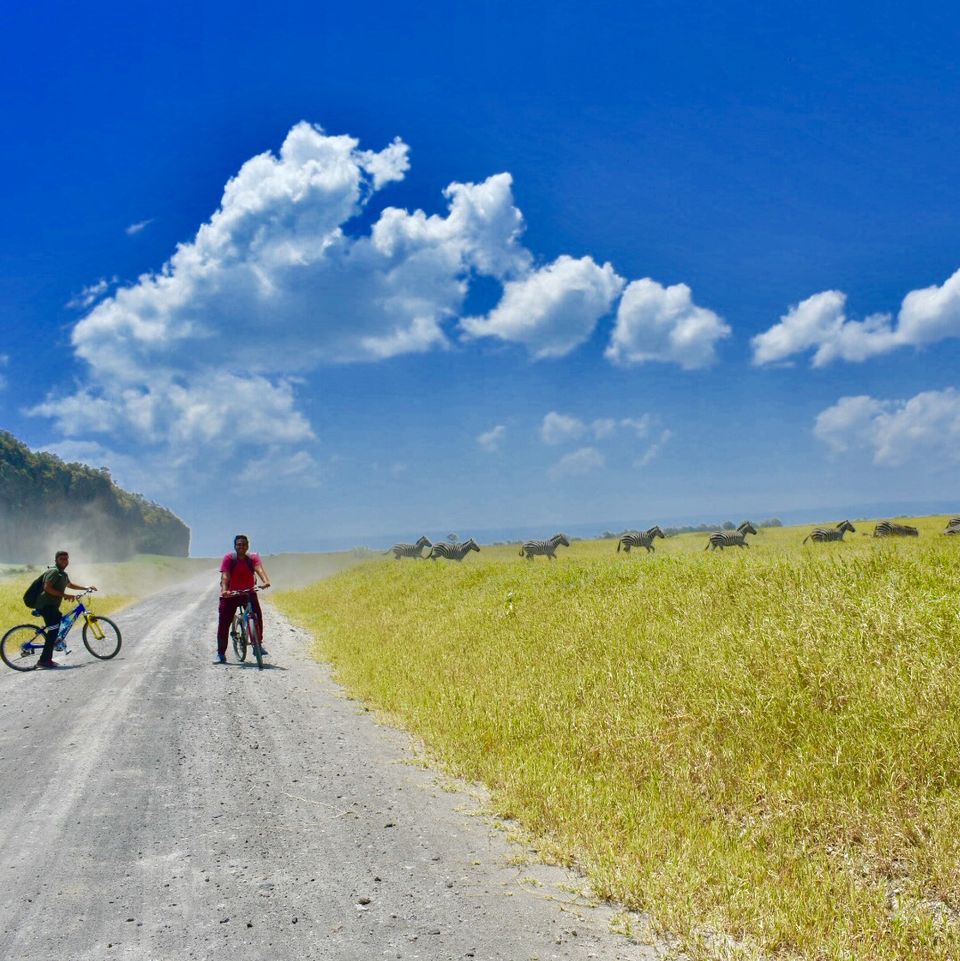 The park's landscape is entirely volcanic and a trek through the gorge till the Devil's bedroom is a must for adrenaline seekers. The hot geysers along the way and the unique volcanic rock formations kept us engaged during the trek.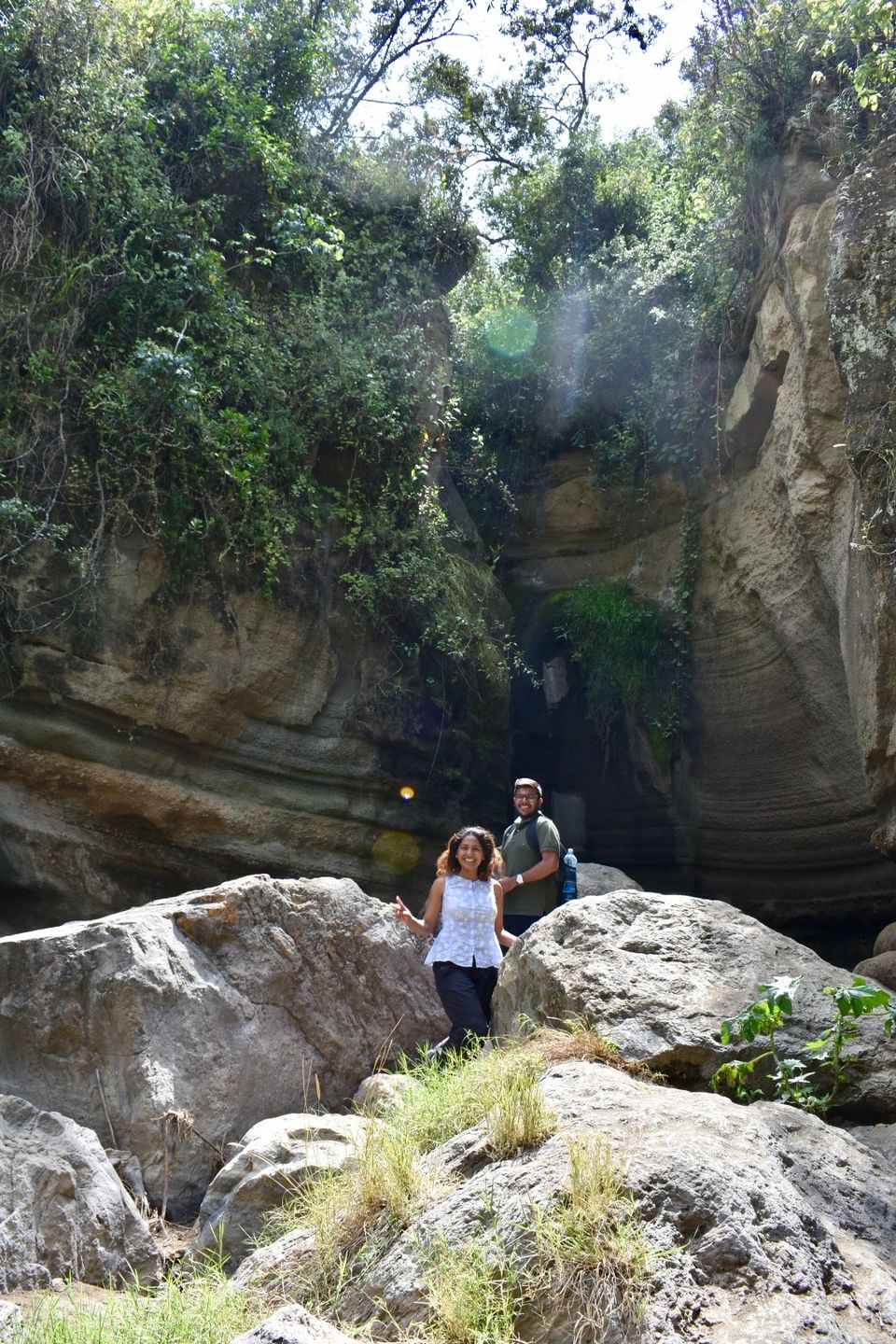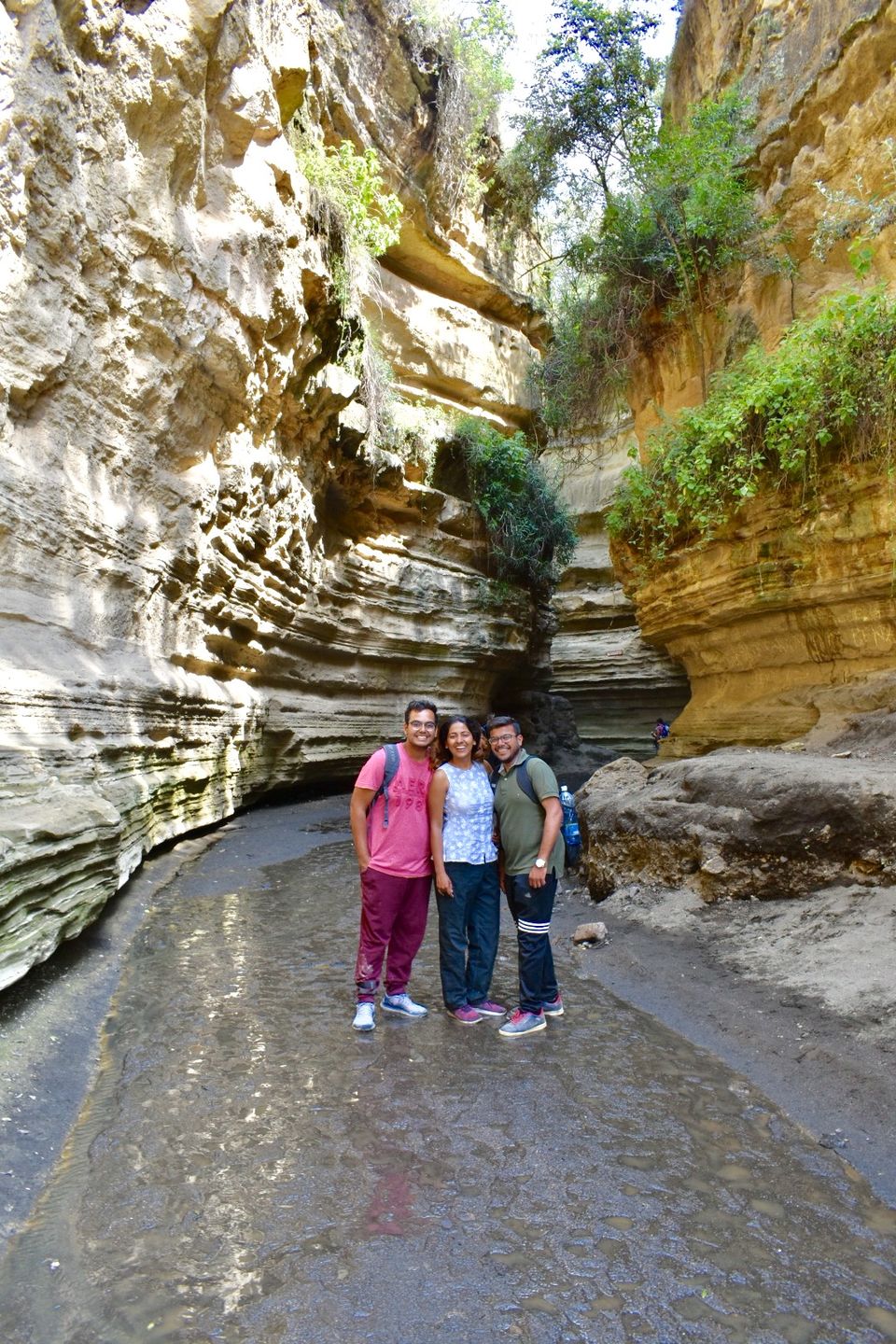 Park entry is $26 / person while the bicycle can be rented at KES 600 / entire day. We vehemently insist you take a guide for your trek up the gorge (KES 1300 / 2 hours trek to the devil's bedroom)
Stay:

 

Jane's Guest House, Naivasha
Day 7: Naivasha > Nakuru / Bogoria
You have a choice here.
 

Either chase rhinos in Lake Nakuru (2 hours drive from Naivasha) or drive up further north to see the pink flamingoes at Lake Bogoria. We made our choice and honestly, it was really not the right one.
The drive to Bogoria is long (3 hours from Nakuru/5 hours from Naivasha) and the roads are bad. Bonus- we crossed the Equator!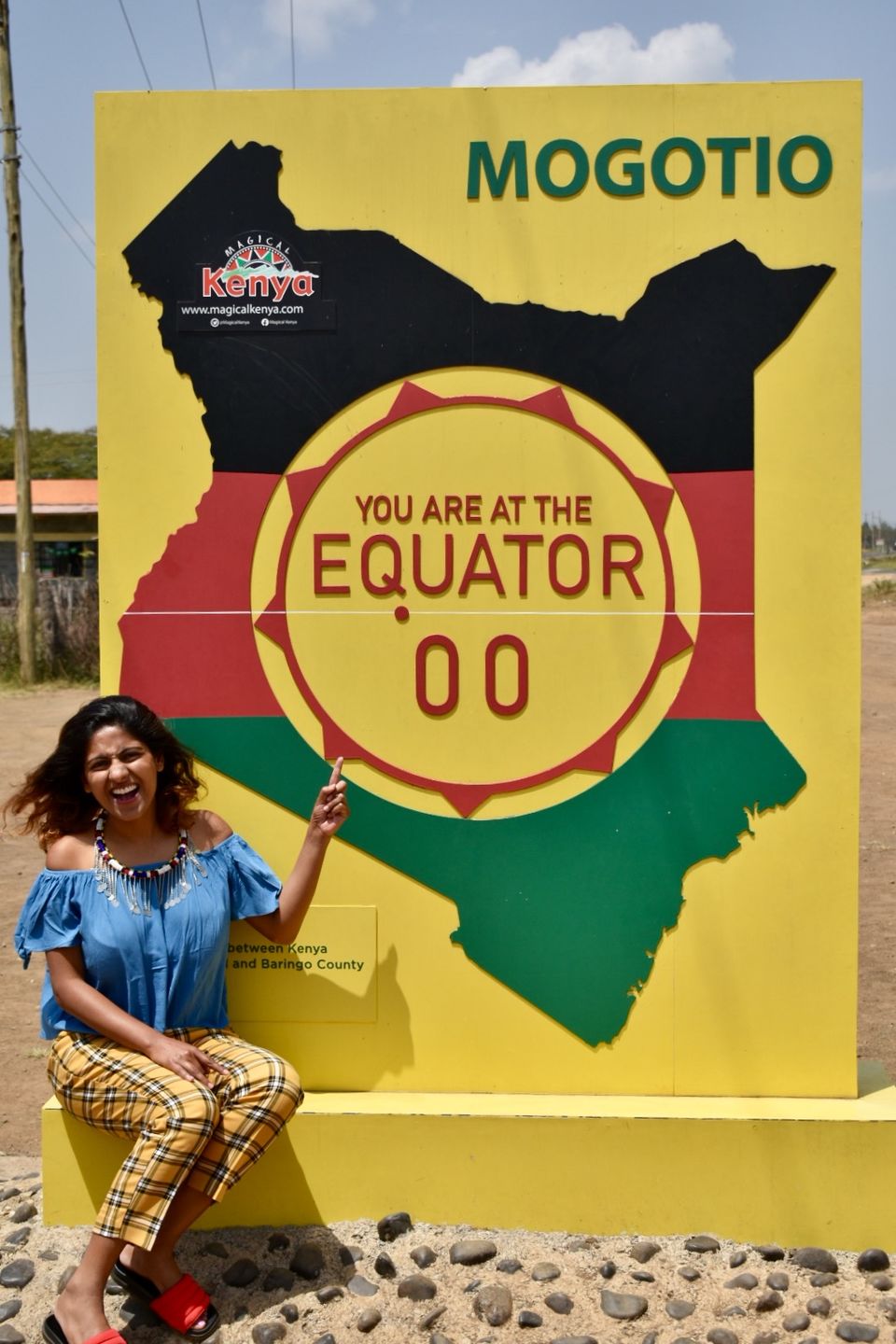 Rising water level has nearly submerged all the roads inside the park as well. There might be a million pink flamingoes there but a majority of them are at the inaccessible part of the lake. We still saw a very large herd right at the entrance.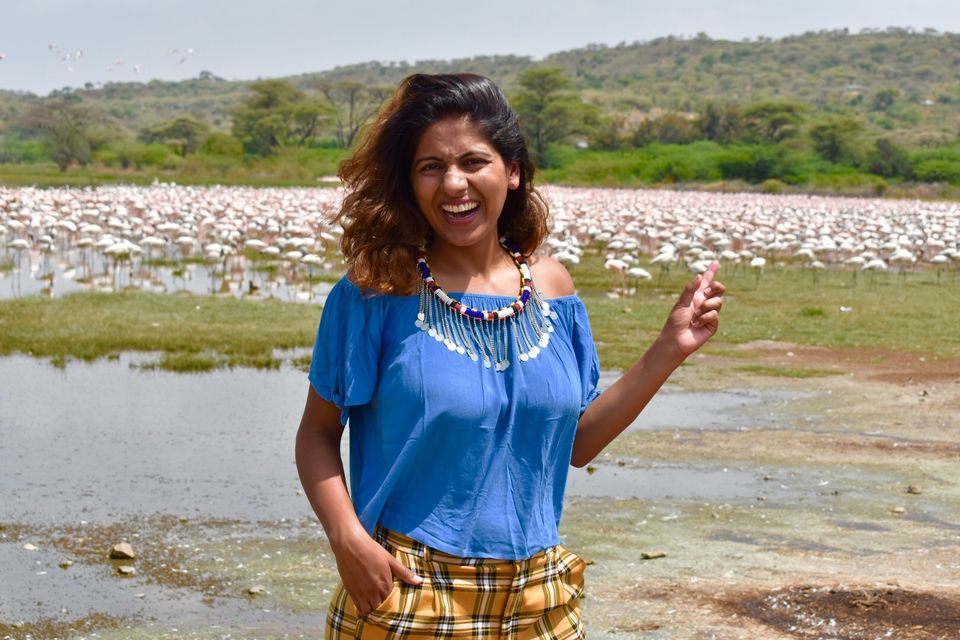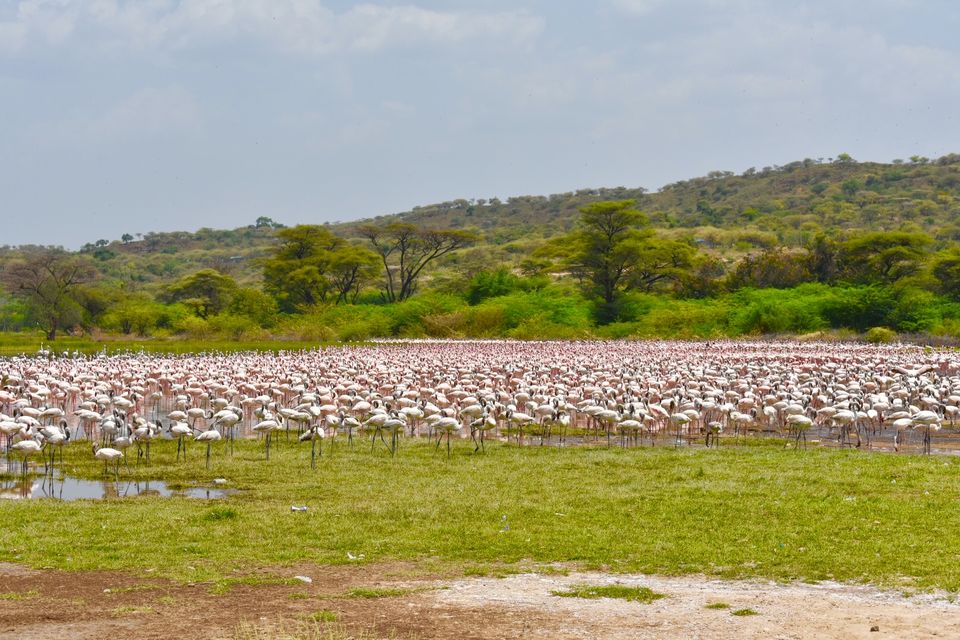 It was fascinating but I wonder if it was worth the drive and the pain!
Lake Nakuru National Park, on the other hand, houses the elusive black rhinos of Kenya. It also was home to a million flamingoes but they all fled to Bogoria due to rising water levels. If you have missed the rhino at Maasai Mara (there are very very few of them there) Nakuru is your best bet to finally see all of the Big 5.
Stay: Eastmark Hotel offers recently built, large and modern rooms at KES 7000 / night
Day 8: Nakuru > Nairobi (3 hours Drive)
There it still something important pending before your Kenyan experience is complete; shopping for African handicrafts.
The
 

City Market

 

has a range of shops selling every Kenyan handicraft under the sun. Must buys are the typical red chequered Maasai blanket, the sisal bags, the Maasai shield and various wooden statues and goodies (we bought a small wooden giraffe statue and loads of key rings and magnets).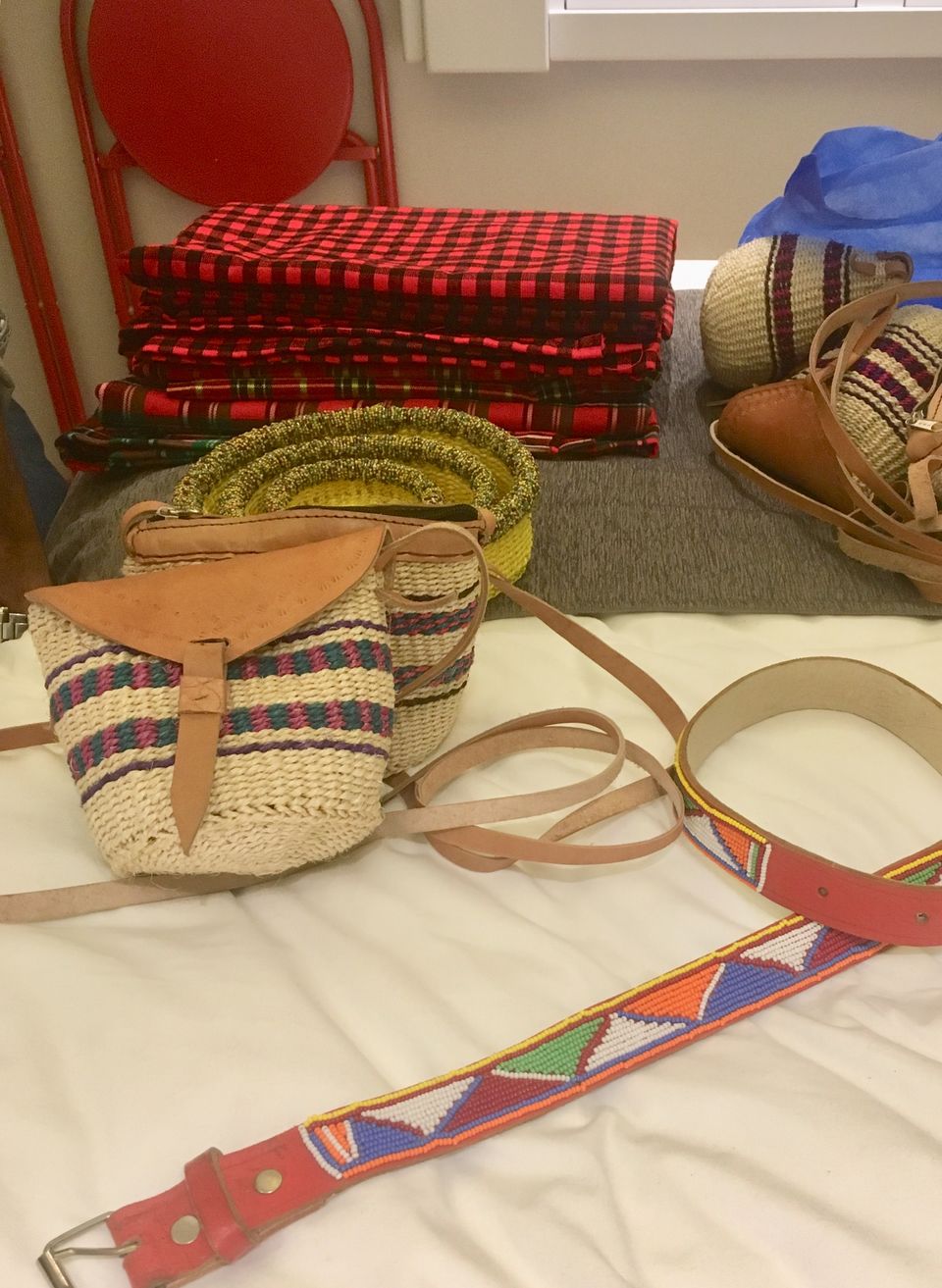 Just put your bargaining hat on and hold on to it. There isn't a better time to make full use of your generous baggage allowance Kenya Airways is offering these days.
Stay:
 

Ibis Styles Westlands / Flight back home
How to execute the plan
VISA:
 

Kenya offers Visa on Arrival for Indians. Just flash a $50 note in exchange for a super quick single entry visa. You can also apply online on

 

http://evisa.go.ke/evisa.html
YELLOW FEVER:
 

India needs your YFV and Polio vaccine certificates once you are back home. Make sure you take both a month before your travel
TRANSPORT:
 

Rent a car with a driver here for intercity travel – it is cheap and the most convenient. With Uber only in Nairobi, we would not recommend struggling with your luggage on the Matatus (local buses)
STAY:
 

Once again, the award for the best online hotel booking website goes to Booking.com
What happens after the plan
For starters, you stop feeling jealous of the Discovery people. Finally, you get to see what they see and film; this time not on an HD screen but in person.
Secondly, your home gets a makeover, it is hard to resist the temptation of buying African crafts.
At last but certainly not the least, you come back with unforgettable African safari memories worthy enough to be passed from one generation to the next.