The thing about Europe is that as a tourist destination, it's filled with places you must visit once in your lifetime, the romantic city of Paris, the Renaissance in Rome, the beaches of Barcelona and the pub crawl at Prague. There's absolutely nothing wrong with travelling to the much visited and hyped cities. But what sometimes gets missed in this touristy run- the pre-paid and pre-scheduled European Holiday package, are the off-beat and awesome places that fall under the radar. Half the fun of travel is discovery anyway, don't you think?
If you like the non-touristy vibe and the pleasure of seeking something that others haven't, we bring you a list of some of the Underrated European destinations that must make it to your bucket-list this year. So book a flight to one of these 5 Destinations and experience culture, food, wine and nature like never before.
1. Neushwanstein Castle, Bavaria, Germany
Neuschwanstein is what fairytales are made of. Did you know? Walt Disney was inspired here and the Castle of Sleeping beauty is an inspiration from this castle.
The castle, in fact is incomplete and has a blotched history which in fact ends up adding to its mysticism. Resembling a medieval German Knight's castle, it was initially planned as a refuge for the 'mad' King Ludwig II from the outside world. Well incomplete it may be, but even in its present state, the castle is one of the most visited attractions in Europe attracting more than 1.4 million visitors a year.
Don't miss hiking up to Queen Mary's bridge and treating yourself to the most mesmerising view of your life. Due to the sheer magnitude, its location on top of a hill and its unique eye-popping architecture, the castle towers above everything else in the German Alpine countryside.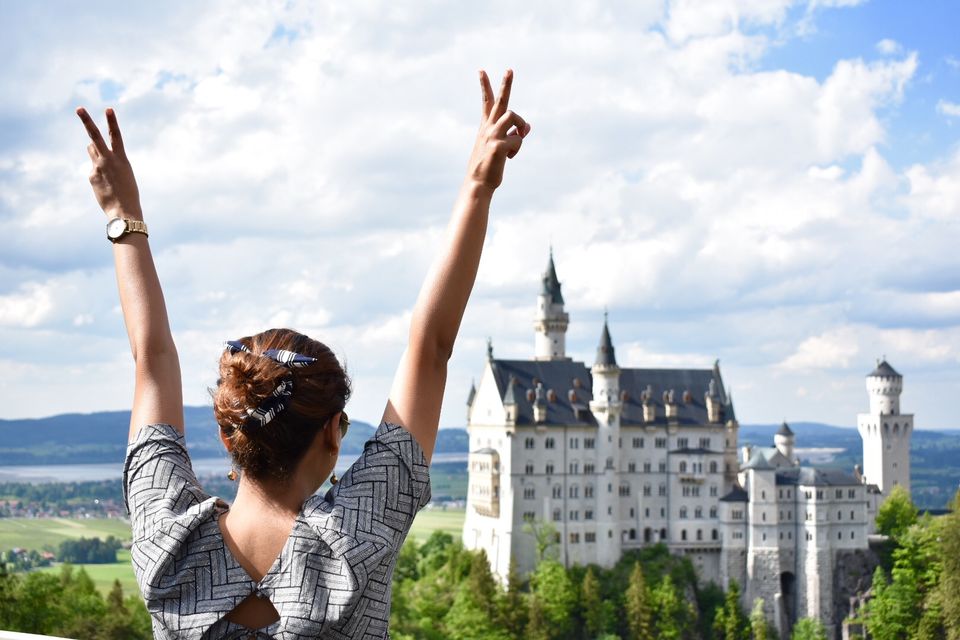 Logistics : There are direct buses from Munich available to the castle. The only way to get inside the castle is to join one of the pre-booked organised 30 minutes tours. It is best to book in advance on their website as the tickets get sold out fairly quickly or arrive late in the afternoon as there are some reserved for direct sales.
2. Golden Circle, Iceland
Is this a landing on Mars? You'd drive through sunlight, rain, hailstorms, snowfall maybe all in 1 day; pass by lava fields, volcanic rocks, gravel roads, sea, waterfalls, geysers and craters in this Golden Circle Road-Trip in Iceland. It takes time to come to terms with the fact that one is still on earth.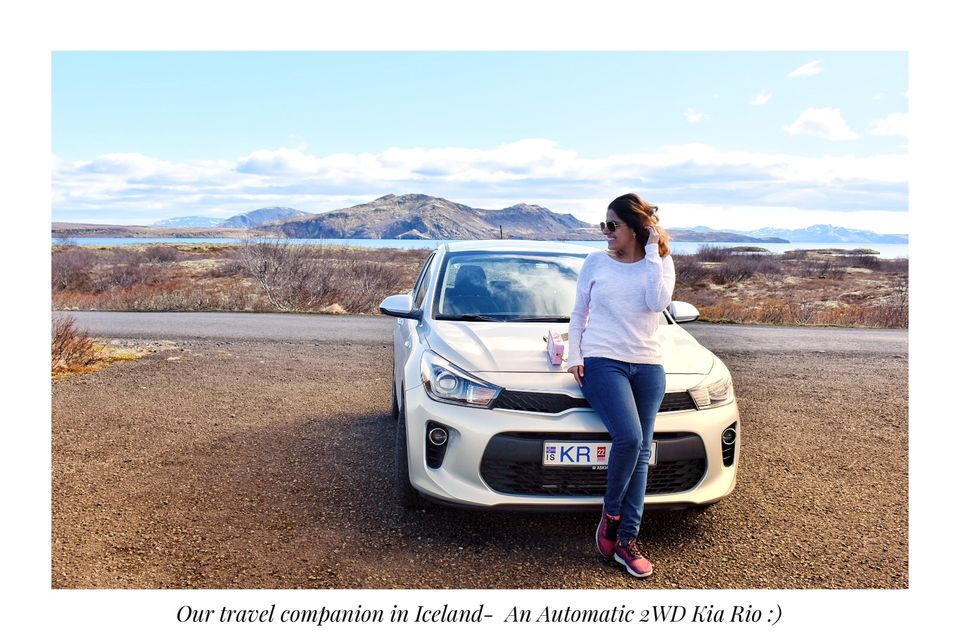 The Golden circle around the National capital region(Reykjavik) is great for a 3-4 day visit.
The Kerið crater (A volcanic crater filled with eye-popping blue water) and the Geysir Geothermal area (the original source for the English word "Geyser") are wonders of nature that cannot be missed.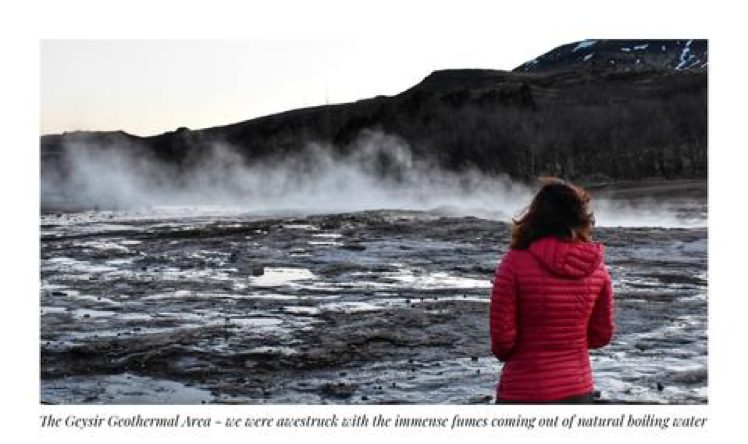 Another must visit is the Þingvellir National Park, the only UNESCO listed heritage site in Iceland; also the only place in the world where you can see the Eurasian and the North American tectonic plates drifting apart.
Pamper yourself at a mid-trip natural spa - the Blue Lagoon. The sight will leave you awestruck; steam oozing out of a very large hot water pool set right beside a volcanic landscape. Imagine experiencing two extreme temperatures at the same time; dressing in swimwear in sub-zero temperature and taking a dip in a pool of naturally heated water. Its cosmic, that's all we can say.
Experience the sophisticated night-life in Reykjavik, the capital town. Try Bravó, a popular pub in the centre with probably the longest happy hours in town (1100 to 2100 everyday). Must try Cafe- Svarta Kaffid for traditional Icelandic soups (vegetarian available) served in an eatable bread bowl and with unlimited refills, quite interesting and hell yummy.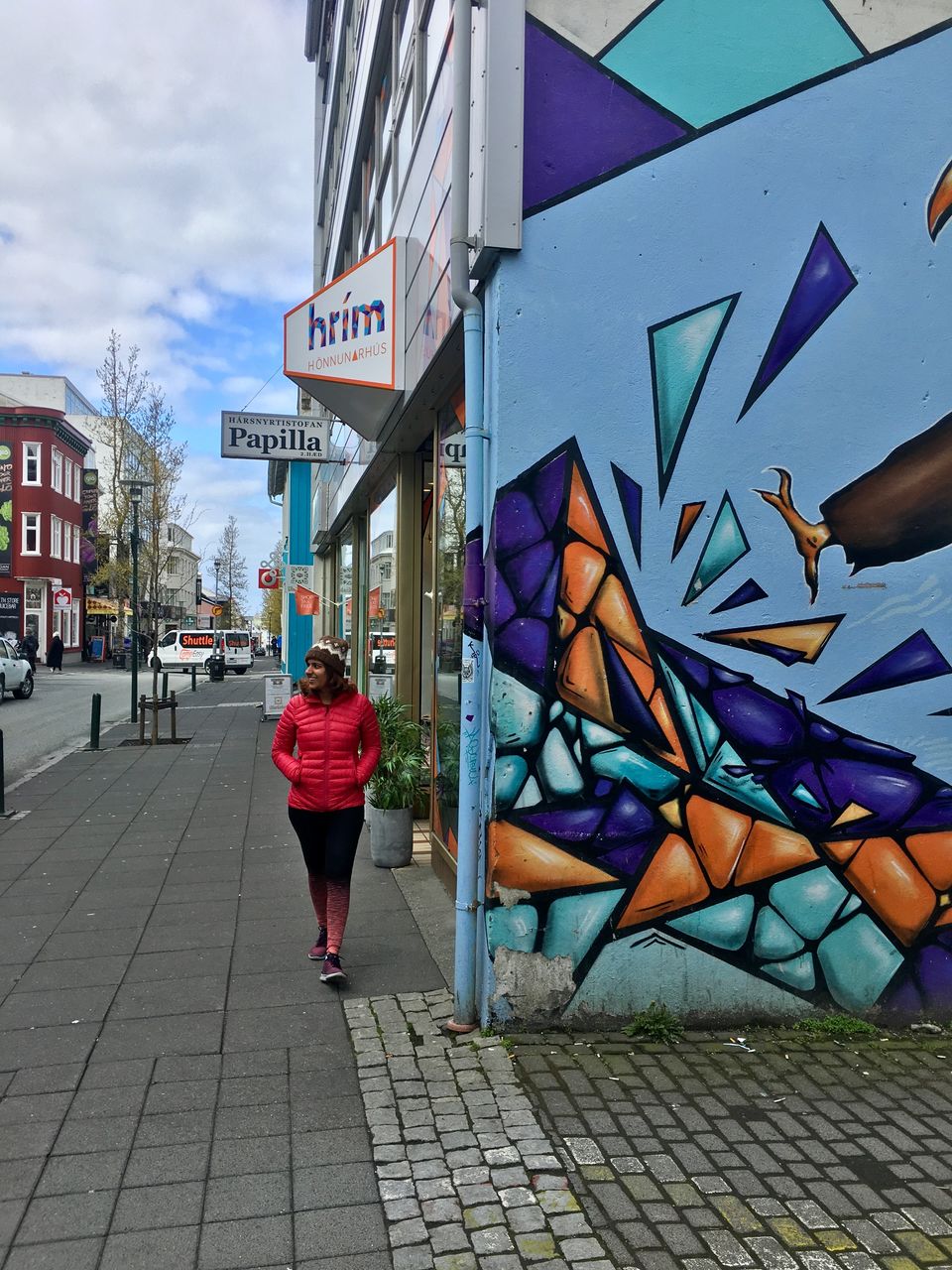 It's a dreamy experience when travelling through this God-made wonder. You can only experience it to believe it.
3. Champagne region, France ( A day trip from Paris)
Epernay, the capital of the Champagne region in France, situated in the heart of the champagne growing region is the perfect place to explore the wineries and taste the finest creations of some of the best and the oldest champagne houses in France.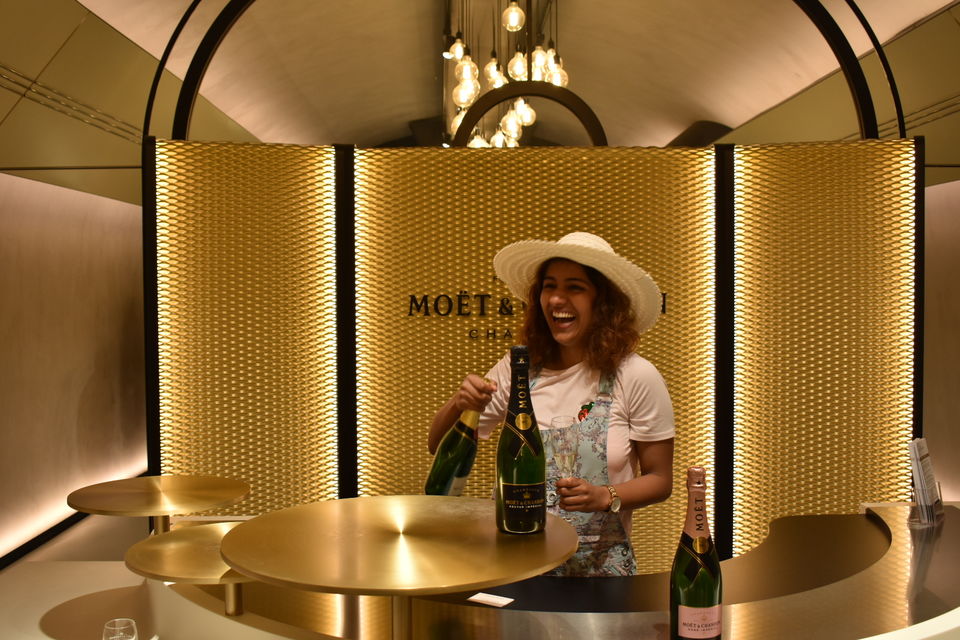 The Avenue de Champagne in Epernay is one of the most prestigious avenues in the world and is an iconic UNESCO listed street. There are 110 kms of cellars and caves beneath this street that house more than 200 million bottles of champagne.
Logistics: Best way to reach here is to take a train (it is just an hour and a half ride from Gare de l'Est station, Paris) and explore the town on foot. Don't fall for the overpriced pre-packaged tours available in Paris.
"It takes years of effort for a few minutes of pleasure", our sommelier at Moet & Chandon remarked while opening a bottle of Champagne during our degustation/wine tasting tour(Cost EUR 25 / person- totally worth it). This is a must visit when in the Champagne region, rightly so, as Moet and Chandon are the largest champagne producers in the world. A few other recommendations for wine tasting tours are the houses of Champagne de Castellane (cost EUR 14 / person, no pre-booking required) & Champagne Charles Mignon.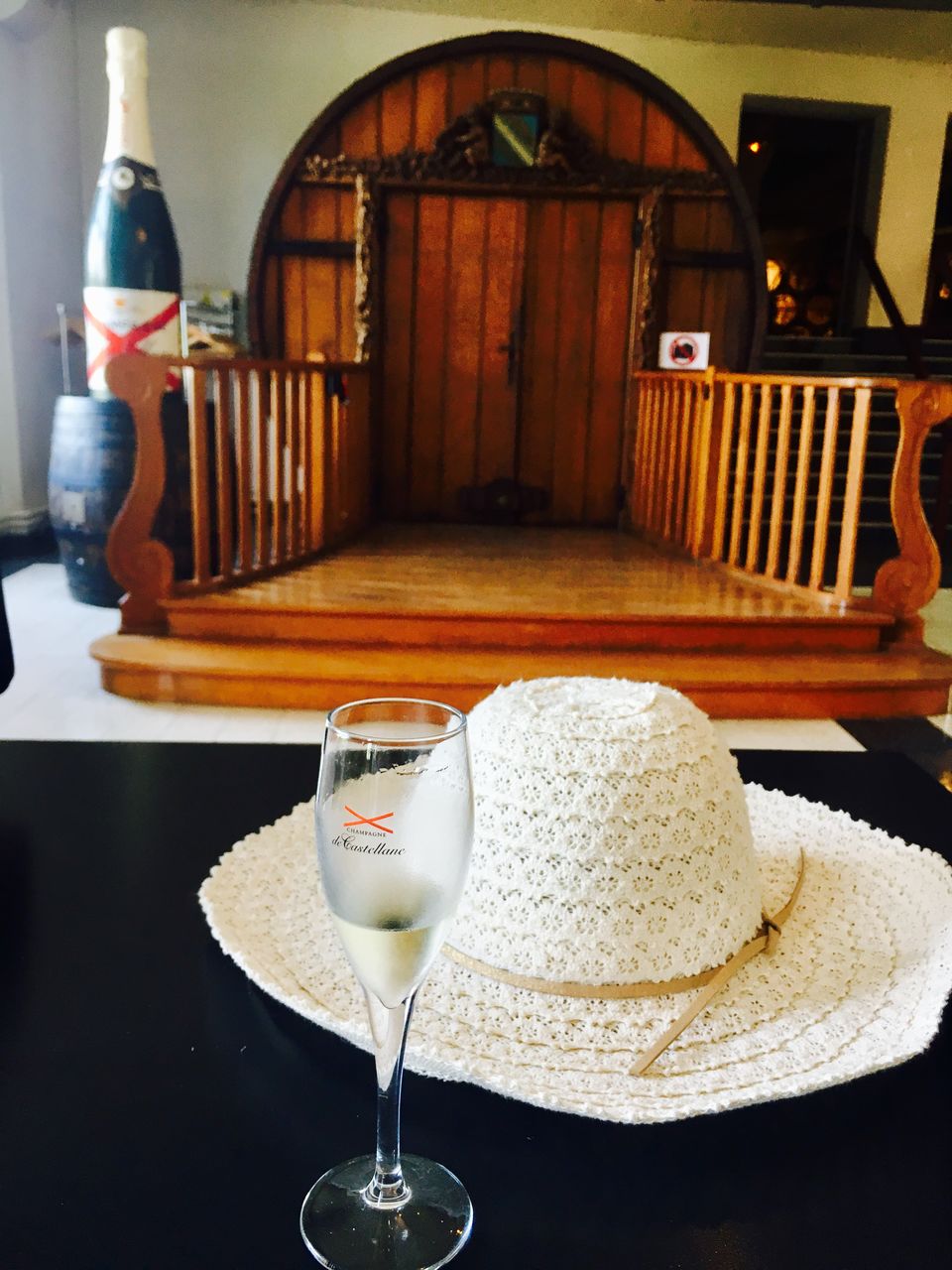 Enjoy the bubbly and don't forget to hike around the picturesque "Vineyard Slopes".
4. Brussels, Belgium for the love of food and comics
Forget history, forget architecture, forget politics and forget monuments; come to Brussels in Belgium to eat and drink. If you don't have a sweet tooth, develop one or you would be missing a real gastronomic roller coaster ride.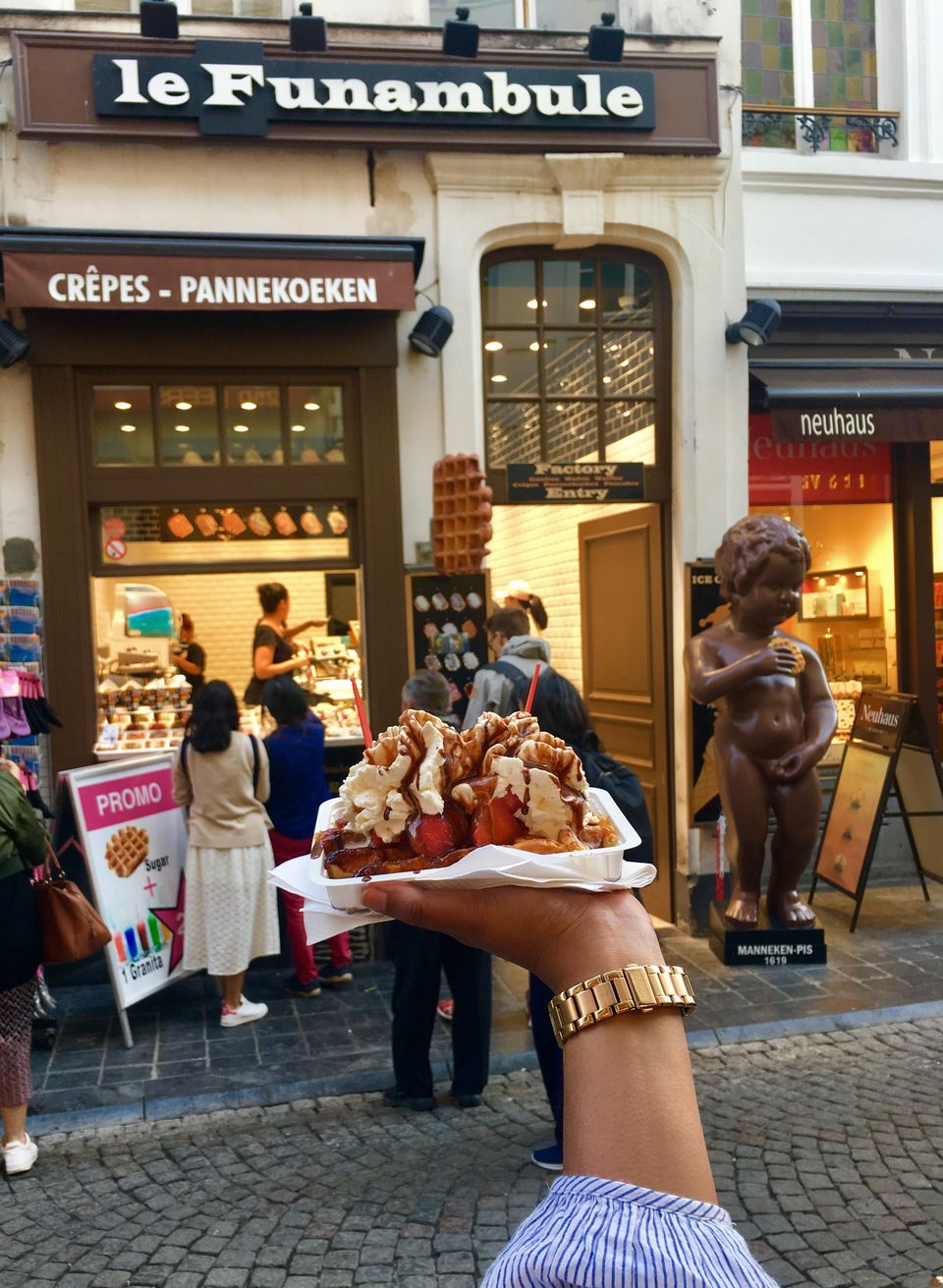 Dvelve into the Belgian Waffle at Le Funambule conveniently located by the Manneken Pis. In the excitement of being in this foodie's paradise, we would have actually missed the Manneken Pis. What Effiel tower is to Paris, Manneken Pis is to Brussels. With only a "little" difference of size, that is.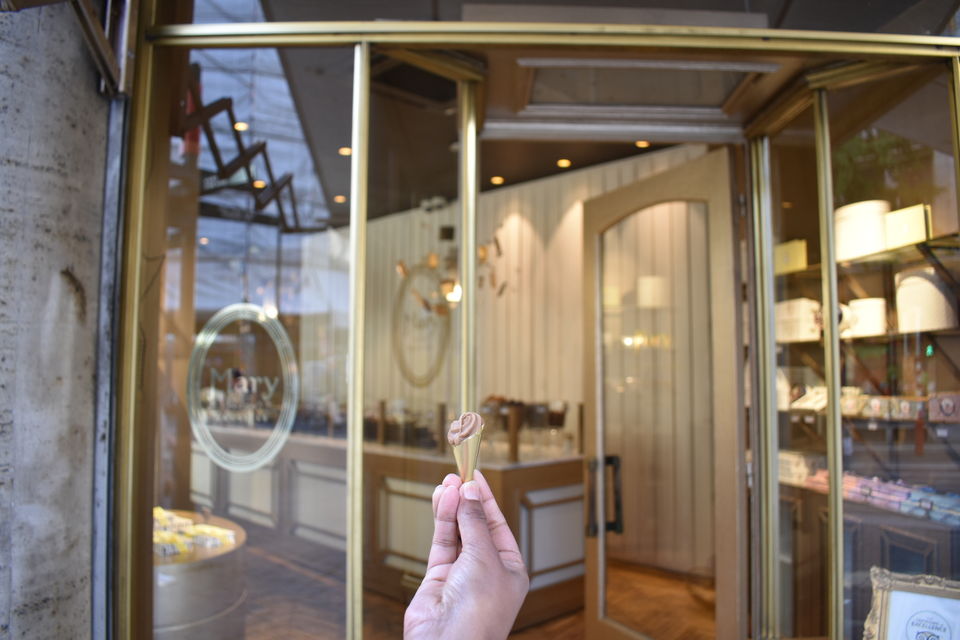 Walk to Mary Chocolatiers, the official chocolatier to the Belgian Royal Court for your craving of Belgian pralines and chocolates.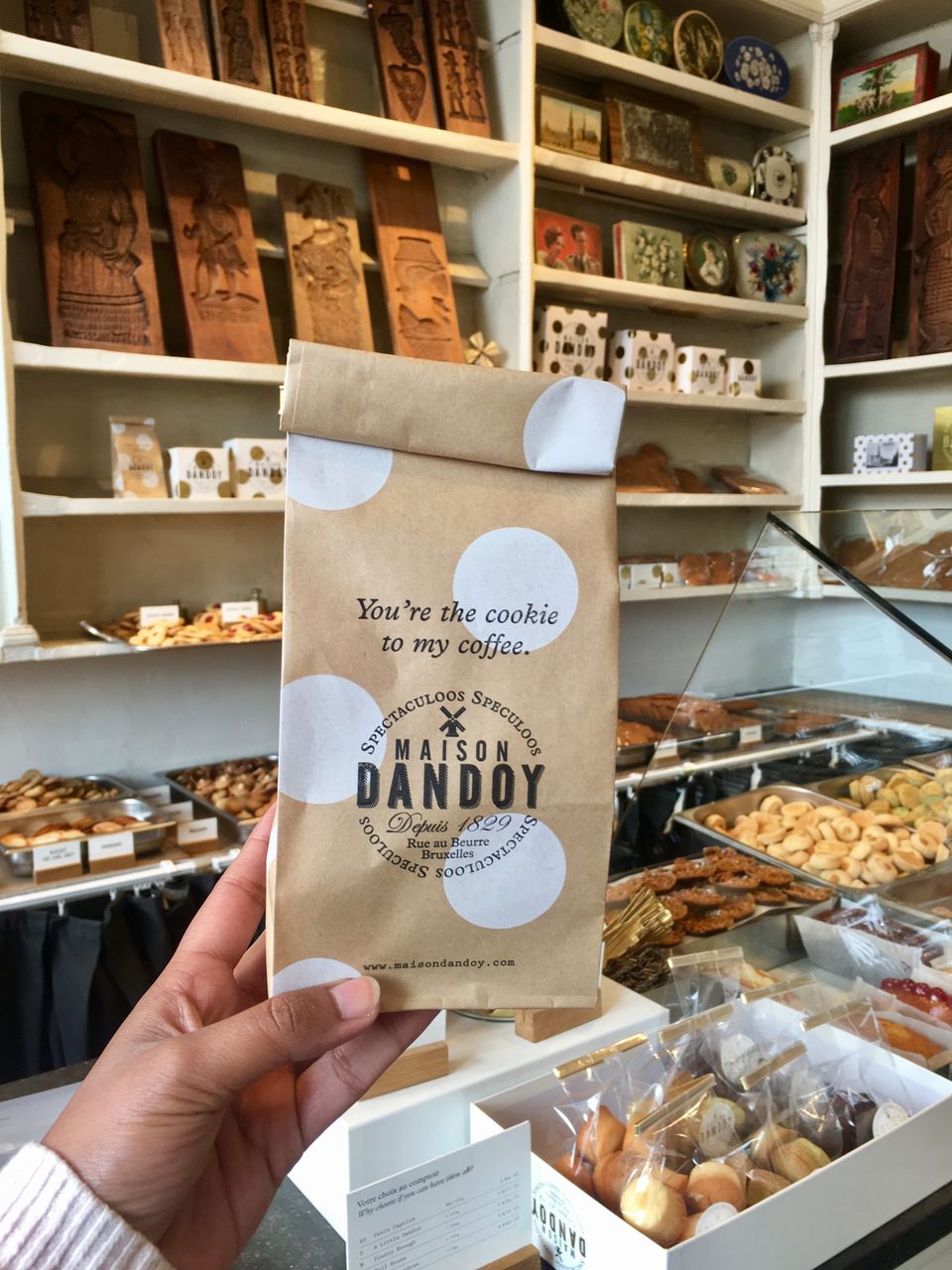 Try the spectacular Speculoos, the unofficial National Cookie of Belgium at Maison Dandoy, who still follow the hundred years old family recipe for baking these delicious butter cookies.
There are no French Fries in Belgium, only Belgian frites. Key differentiators- they are fried twice & are fried in beef fat (All the veggies and non-beefeaters, Beware! food for thought). Have a bag of frites at Fritland or Friterie Tabora.
There is no such thing as the best beer in the world. Hence, Belgium wouldn't give you the "best" beers in the world, what it would give you a wide variety and a thousand years old tradition of brewing this potion. Head to Delirium cafe, a Guinness records holder for the highest number of beers available; 3000+ beers from over 100 countries but it is the Belgian specialties you should be after. Try the Delirium red and Lambic (a beer brewing method unique to Belgium).
Did you know? Brussels has the highest number of comic artists per capital in the world and it celebrates and proudly displays this through comic murals scattered throughout the city (Tintin fans, this is the place to be).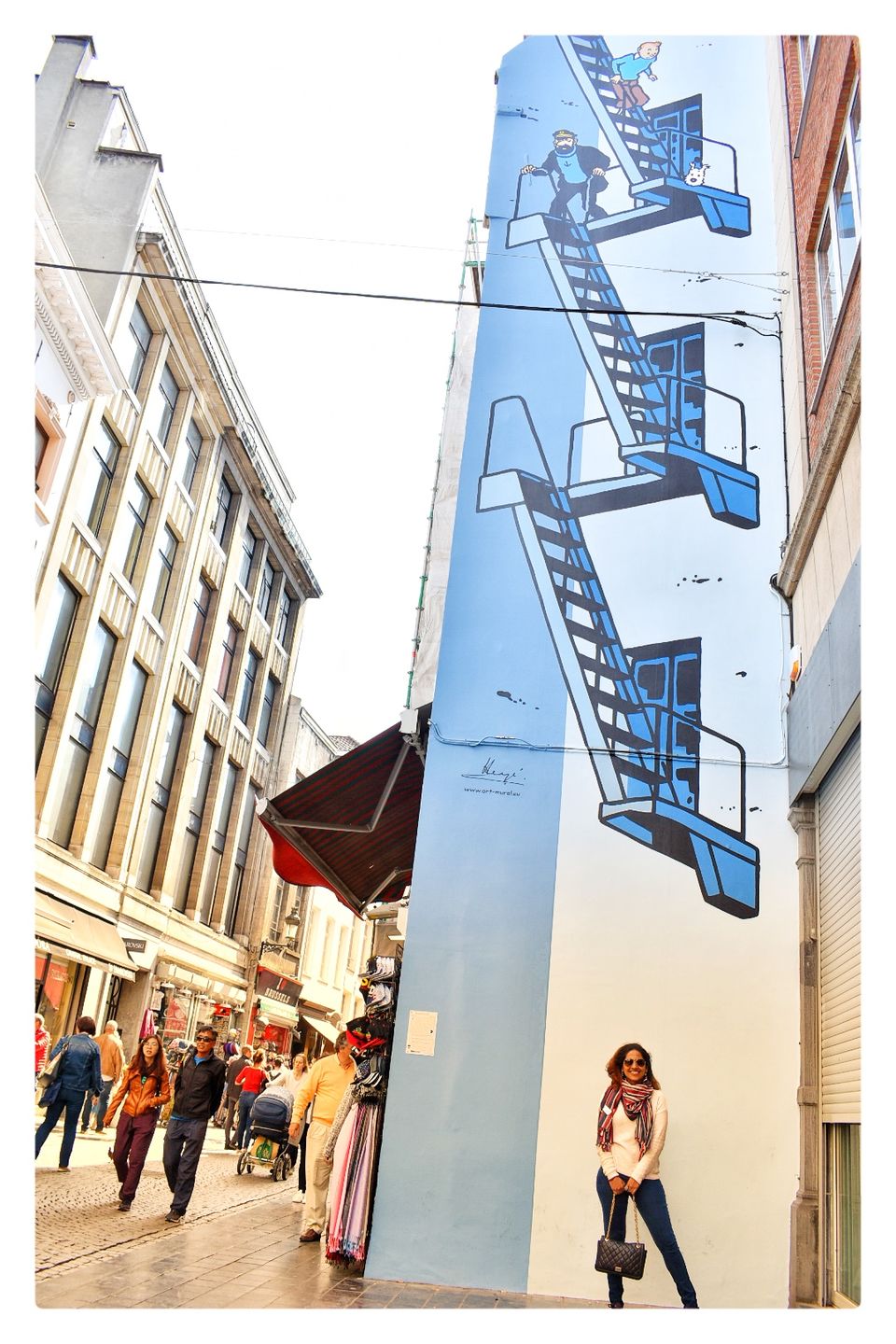 What an amazingly creative environment to pursue art or discover your inner artist.
5. Pyrgos Village, Greece for the Caldera and Wine
Most people often miss Pyrgos village which is situated at the highest point of the Santorini island and is the only place that offers stunning views of both sides of Santorini; the caldera as well as the vineyards.
It is also home to the world-famous Santo vineyards, which without doubt, is the most picturesque location for wine-tastings. The Santo vineyards in Pyrgos offer the most breathtaking caldera view with the best Vinsanto wines.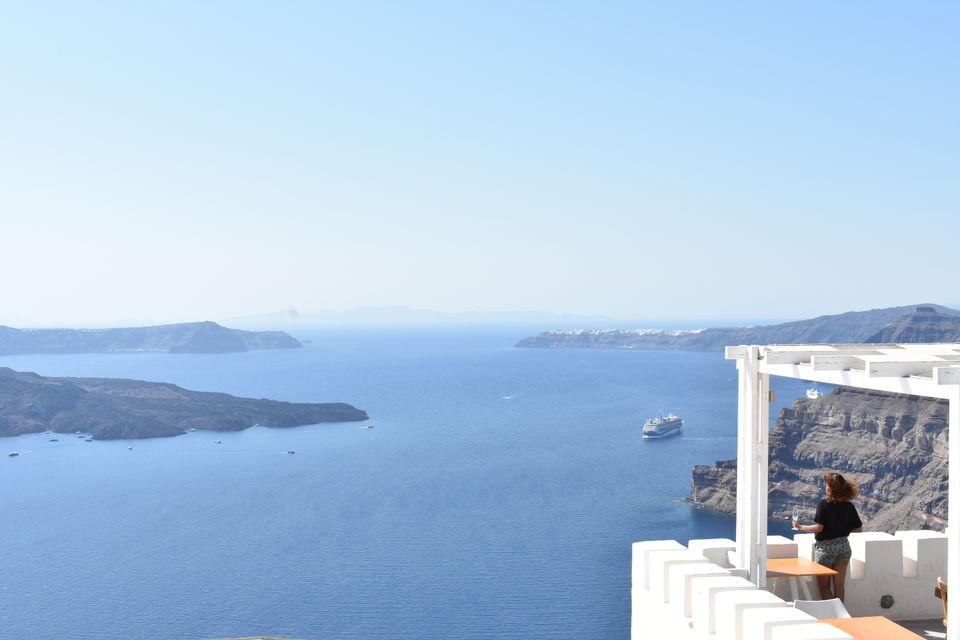 Eat an early dinner at Selene in Pyrgos, a Michelin star restaurant or try the food at its little sibling (Selene Cafe) which is more casual and pocket-friendly. Be sure to hang around till sunset to see the magical view.
Have a cocktail or two at Johnnies Cafe, a stunningly placed rooftop bar at the highest point in Pyrgos (the highest settlement in Santorini). It offers 360 degree views of the island that cannot be seen from anywhere else and houses an impressive selection of local cocktails (We recommend the Johhny's orange).
Bikes are your best friend here (€20/day), hire and have a great island tour.
About the Author :
"Megha and Pranay (alias
 

The Trunk Travellers) are travelling around the world this year. An ex- Investment Banker and ex- Consultant by profession, they decided to take the greatest journey of their lives. They have visited over 30 countries together. Megha has co-founded the kitschy product label,

 

Pitaara Handmade

 

and is scouting for inspiration during her travels. They have been featured with LBB Mumbai and WedMeGood previously. You can follow their adventures and photographs on

 

Instagram

 

as well"